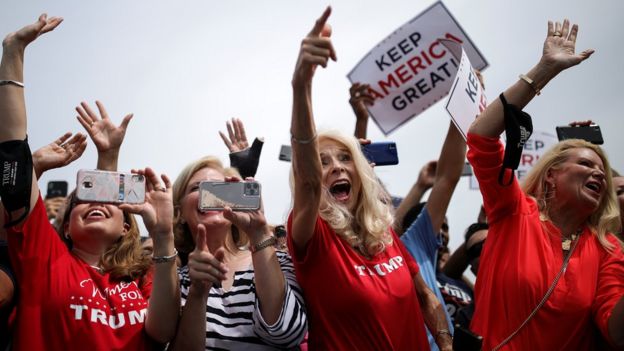 US President Donald Trump, while speaking to his supporters, has once again expressed his doubt over the foolproofness of mail-in ballots.
He has accused his opponents of misusing the opportunity occurred due to the present Covid-19 crisis.
It is not the first time Mr. Trump has questioned the foolproofness of mail-in ballots. He has alleged that the opposition will use to opportunity to turn the election in their favour.
Earlier, Mr. Trump appealed for the postponement of the election. Then, the Democrat Party strongly denied the suggestion put forth by the President.
At present, Joe Biden, the presidential candidate of the Democrat party, is leading. Almost all opinion polls have predicted in favour of the Democratic candidate.
Some say that the conspiracy theory Mr. Trump has propagated is born out of his fear of losing the election.
The election is expected to take place this November.
During the last Presidential Election – which happened during the 2016s, Mr. Trump secured an astounding victory, defeating his rival, Hilary Clinton – who was then the Presidential candidate of the Democrat Party.
Anyway, this time it may not be t00 easy for Mr. Trump. But, it is not wise to underestimate the calibre of Mr. Trump. He is defiantly a charismatic man, who has a powerful vote base, and is a political player who knows the art of pollical gimmicks.
Photo Courtesy: Google/ images are subject to copyright