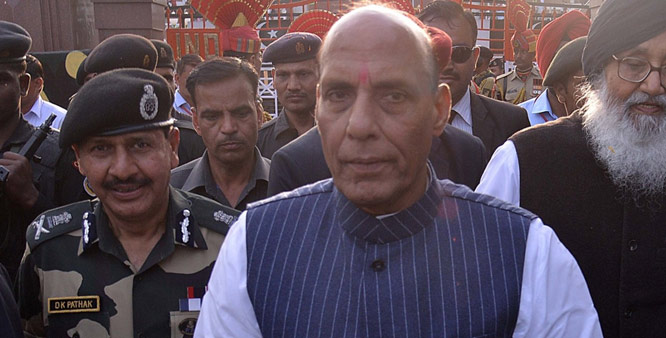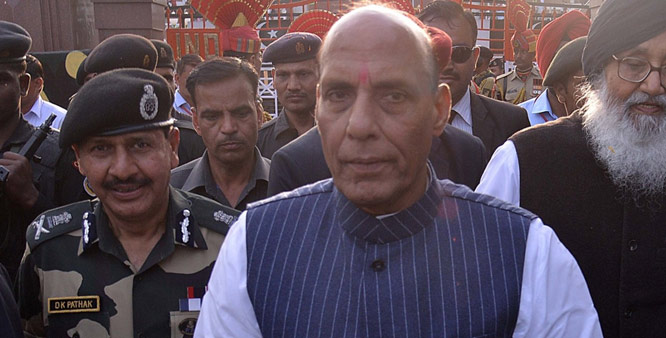 In a bid to articulate a feasible solution to the mounting unrest in Jammu & Kashmir, the Union Home Minister, Rajnath Singh, has embarked to the disturbed state to meet various stakeholders, including businessmen, politicians, right activists, NGOs, and even local people. Notably, in his two-day visit to J&K, the home minister may not meet any separatist leaders to discuss the issue.
Since the death of Hizbul terrorist Burhan Wani, the Kashmir valley has been witnessing terrible turmoil. Subsequently, the authorities are forced to ban the mobile and internet services. Moreover, they have even had to block the print publications from reporting the sensitive stories. Anyway, during his brief visit, the minister is also likely to convene a meeting with the media houses and journalists. While speaking in the Lok Sabha on Thursday, the minister assured that he would meet all stakeholders and listen to all suggestions.
On Today, he is scheduled to meet J&K Chief Minister Mehbooba Mufti. And later, he will also visit Governor NN Vohra. The prime topic of all meetings will be Kashmir disturbance. It is said that the meetings would be an open forum and the members would be given complete freedom to express their grievances and viewpoints. Experts say that the centre is keen to monitor the developments of Kashmir and to articulate an exact picture of the present situation. Earlier, there were reports that the government is planning to replace the pellets with some non-lethal weapons.    The home department has even created a committee to study non-lethal means of crowd control.