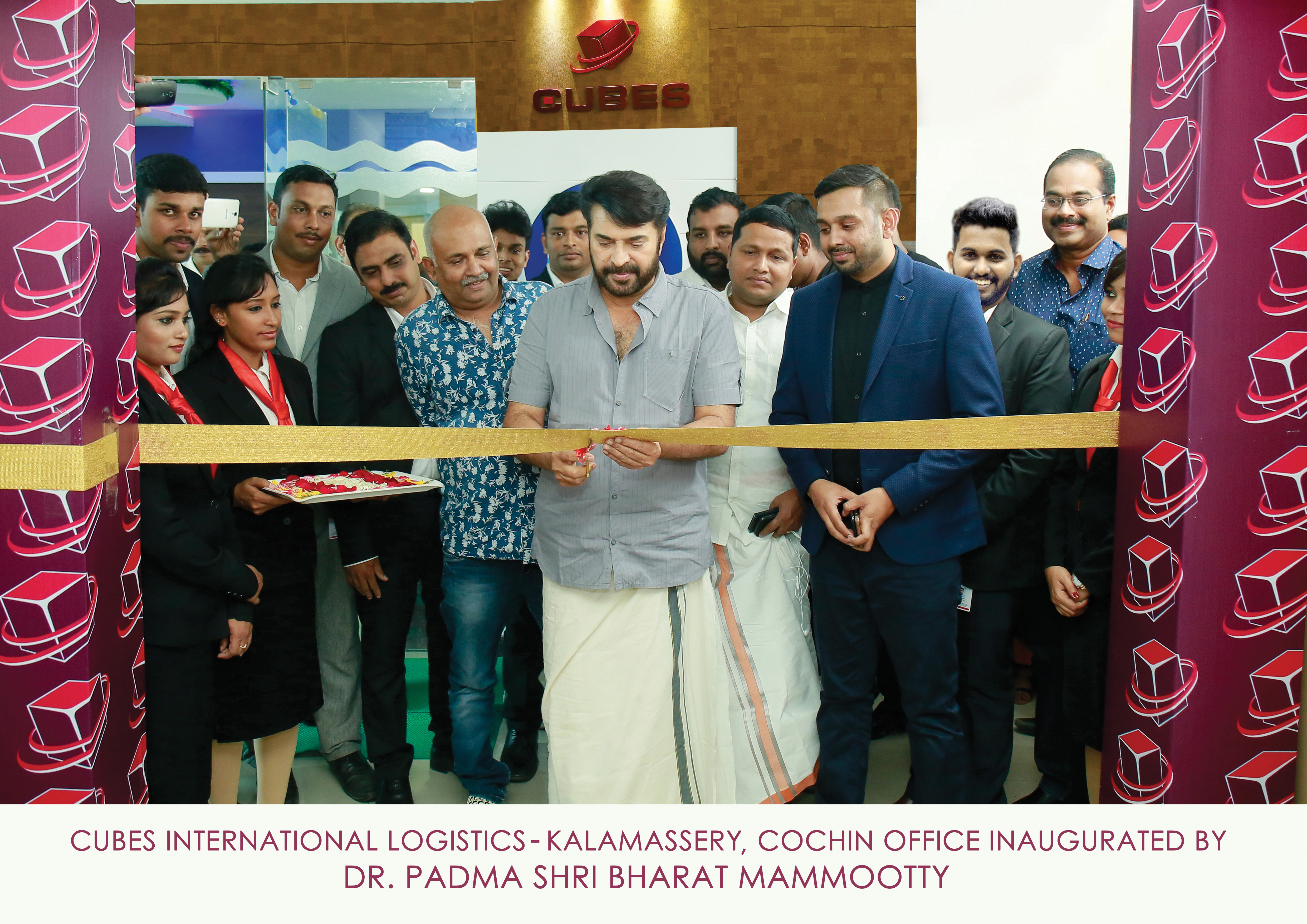 "Where there's a will, there's a way." Only a determined entity can persist in the face of perils. Shareef Muhammed, Chairman and Managing Director of Cubes International Group, is the living example of this proverb.
Hailing from a small town in Thrissur, Kerala, Shareef's entrepreneurial journey commenced with an initial capital of dreams. He invested substantial hard work to build his empire, and the result is the successful, strong illustrious Cubes International Group.
Born to a simple middle-class family, Shareef kickstarted his career in a Qatar-based construction firm in 2011. He saved his earnings from back then, intending to invest in his own business. He invested his two-year worth savings in the business. He received much disdain in his earlier days when conversing about his dream business. But that didn't get the better of him. He had his eyes set on the result and stood focused until he achieved it. Faith in oneself and one's enterprise is the foundation stone to business success. Nine years from then, today, building the eight verticals of Cubes International Group has helped Shareef prove his naysayers wrong, proving his worth as a business leader.
Inception
In the early days of business, Shareef was still an employee in a Qatar-based construction firm. At a time when his company required manpower for completion of a particular project, Shareef took the initiative and provided 10 labourers for the job. He invested his earnings as a capital investment for his dream business. Balancing work and business were quite difficult for Shareef, but never once did he give up on his dreams. His struggle went on till 2013. In the same year, he began working for a vehicle leasing firm. It was then that he realised where his true business strengths lie. The vehicle leasing company he joined was providing commercial vehicles for construction purposes. Shareef saw an opportunity there as the firm needed drivers. He could successfully manage to provide three hundred drivers for the project. The Turkey-based company invited Shareef to be a subcontractor with them and at that moment, his story shifted tracks from struggles to success. The jump from 300 to 1,300 drivers was in no time. His determination and dedication towards his work eventually led him to set up his own business in Kerala. The groundwork for Cubes International Logistics started in 2017 and the firm started functioning in full-fledged in 2018.
An ardent person, Shareef says that his mother is his biggest inspiration. He lost his father at a very young age and the strength his mother displayed in raising him gave the grit in life. Taking his mother's advice and his love for Kerala to heart, he opened more firms here. The years that followed made Shareef realise the business potential in Kerala. Shareef credits his success to his team members.
Business Verticals
A down to earth and resilient personality, Shareef is admired and is considered as an honest leader by his team and dear ones. In just a year, he expanded his vertices under the parent company, Cubes International Group. He oversees and manages the operations of Cubes International Developers, Cubes International Logistics, Cubes International Facility Management, Cubes International Management Services, Cubes Trading and Contracting, Cubevo International Trading, Psycho Designs and Cascade Foodstuff Trading. Exploring the business sectors from construction facility to consulting and management to FMCG, which is the latest add on to the cubes family, Shareef operates his business in UAE, Qatar, India and the USA.
Managing a business in various verticals has helped Shareef to understand business in-depth and gave him the freedom to experiment with new ideas. During the tough times of Covid-19, one business that was not much affected was the Logistics. As the export via airways came to a standstill due to the spread of Covid-19, Shareef and his team members recommended their clients to export perishable goods via ship.
Although when one business was in the dynamic phase, on the other hand, the construction business faced a downfall. Cubes International Group's construction wing focuses on building premium resorts, hotels and apartments. It is based on a concept-design-build format that integrates architecture design as well as construction.
Based on the enquiries Shareef received, he sees potential in residential apartments in the coming years. Therefore, he along with his team members are planning to expand and explore more into the construction sector to deliver fine outcomes to their customers.
Cubes International Group is also into trading coconut, coir and allied coconut products under the brand Cubevo International Trading.
The Success Mantra
Shareef credits all his success to his team. Shareef knows how to not let stress related to finance or business affect him. His team members are no less than a family for him. Whenever a problem arises, they will all sit together and discuss, as it happens in the home.
What's Next!
Speaking about the future endeavours of Cubes International Group, Shareef says that the next focus is U.S expansion. Along with that, he also looks forward to exploring more possibilities in the construction and logistics sector as he feels that it has a wide scope in the coming years. After setting up the base in the Fast-Moving Consumers Goods (FMCG), Cascade Foodstuff Trading in UAE and registered Cubes International in the USA, Shareef hopes to explore the business potential in the respective cities. As of now, the Cubes family has operations in UAE, Qatar, India and the U.S. Taking challenges with a smile and keeping patience has always paid off Shareef in his entrepreneurial journey.
A piece of advice to the aspiring entrepreneurs
A self-proclaimed and honest entrepreneur, Shareef admits that he is still a learner. Every day is a new chapter to him. He advises aspiring entrepreneurs to listen to their heart and be determined to put in their best efforts.
Photo Courtesy: Google/ images are subject to copyright