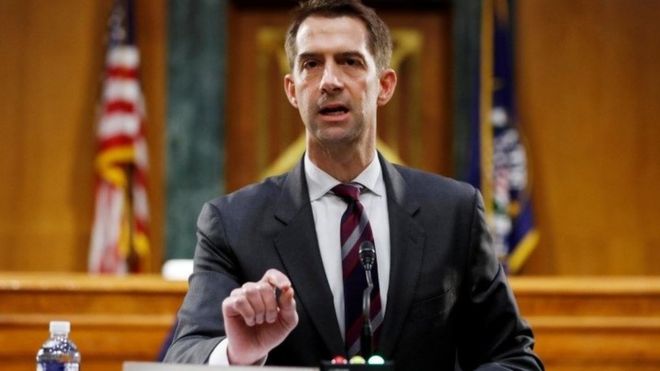 Tom Cotton, a senator for the state of Arkansas, has called slavery as a necessary evil, opening a platform for discussion.
He has stated that the North American country of the United States of America was built on the necessary evil of slavery.
The statement has been made while he was speaking to a local newspaper.
Mr. Tom Cotton is a Republican leader. The statement has been originally made in the wake of the Black Lives Matter movement.
Mr. Cotton has rejected all claims made against the idea he has brought forth. He has introduced a legislation to ban federal funds for a project by the New York Times newspaper, which is intended to revisit the historical view of slavery.
Anyway, the remark has drawn criticism from the founder of the aforesaid project.
The US is at present under the clutches of BLM movement. The movement has been fueled by the custodial death of George Floyd, an unarmed black man, in Minnesota in May.
Photo Courtesy: Google/ images are subject to copyright