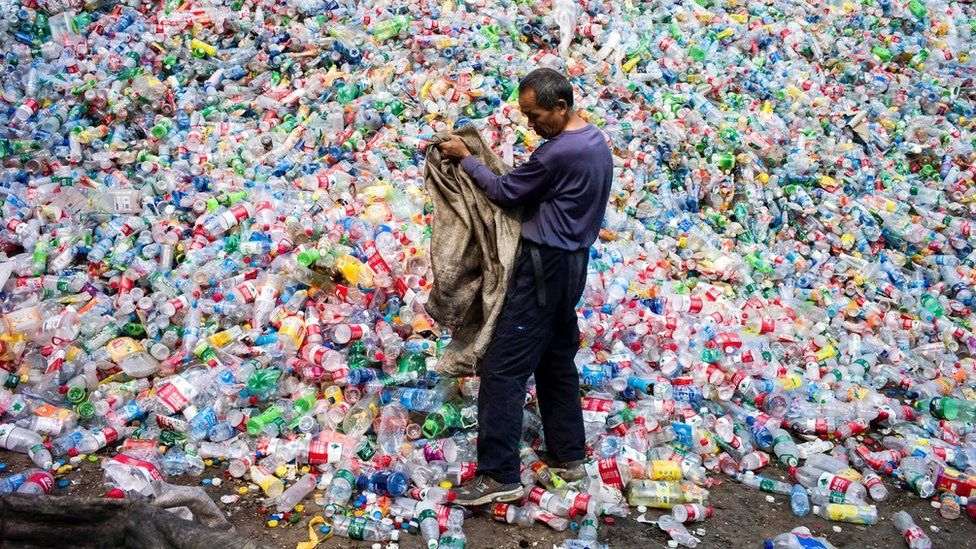 The Asian country of China is currently facing a serious threat from the area of biodegradable plastic. The country's biodegradable plastic production has exceeded its compacity to decompose the stock.
The major problem with biodegradable plastic is it takes a long period for decomposition under normal condition. To decompose it faster, it needs industrial treatment.
The other problem is that it cannot be decomposed with a normal household facility. The statement means an industrial set up is inevitable.
Since the introduction of the plastic ban in the Communist Country, the country has ramped up its biodegradable plastic production.
It is high time for Beijing to find a solution to the problem. If a solution is nor reacted, the country may meet a disaster in near future.
China is the world's largest plastic producer. The e-commerce sector of the country is the largest consumer of the production.
While speaking to media personals, Chinese President Xi Jinping recently has expressed his country's commitment to reduce the threat posed by plastic waste.
The global leaders such as the US should interfere in the issue. China is less likely to take the issue seriously if it does not face a serious pressure from the rest of the world particularly from the west.
Photo Courtesy: Google/ images are subject to copyright