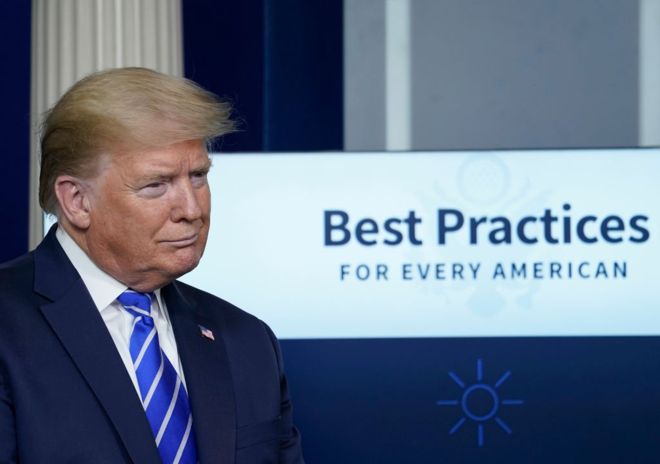 A study recently conducted by a team of medical experts have suggested that hydroxychloroquine, the drug lauded by United States President Donald Trump to treat the Covid-19 outbreak may increase the risk of heart disease.

The study report has been develop after the team analysed the date provided by as many as 100 hospitals across the country.

The drug promoted by Mr. Trump is an anti-Malaria drug. The medical community is already sceptical about the effectiveness of this drug.

Recently, Mr. Trump revealed that he was taking this drug, when he was enquired by a group of journalists about the effectiveness of the drug.

Actually, the drug was imported to the US mainly from the Asian country of India. It was done after the US President had allegedly played a pressure tactics.

The study which contradicts the United States President's statement may reduce the possibility of Mr. Trump to win a second chance to rule the country.

Photo Courtesy: Google/ images are subject to copyright