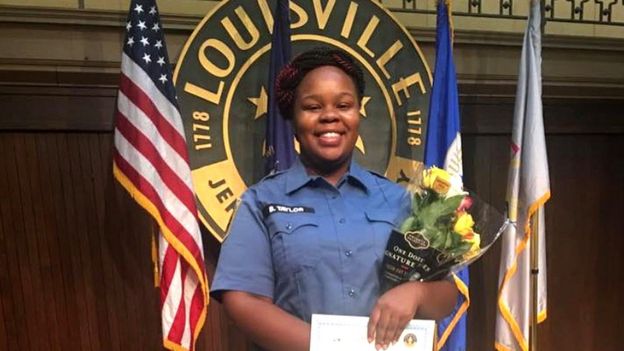 Marking an end to a long legal battle, the Louisville officials has agreed to pay a sum of $12m to the family of Breonna Taylor, who was brutally killed during a mistaken drugs raid.
At the time of her death, Ms. Breonna was just 26 years old. During the raid, she was shot at least five times.
The case of Mr. Breonna has created a huge uproar in the region. Her name has also been featured in the anti-racism protest which was triggered by the custodial death of a black man in the US.
The lawyer of the Taylor family has indicated while speaking to a media person that it was just the beginning.
He has said that the settlement reached with the family was just the first layer.
As per his opinion, there are multiple layers to the matter.
Photo Courtesy: Google/ images are subject to copyright