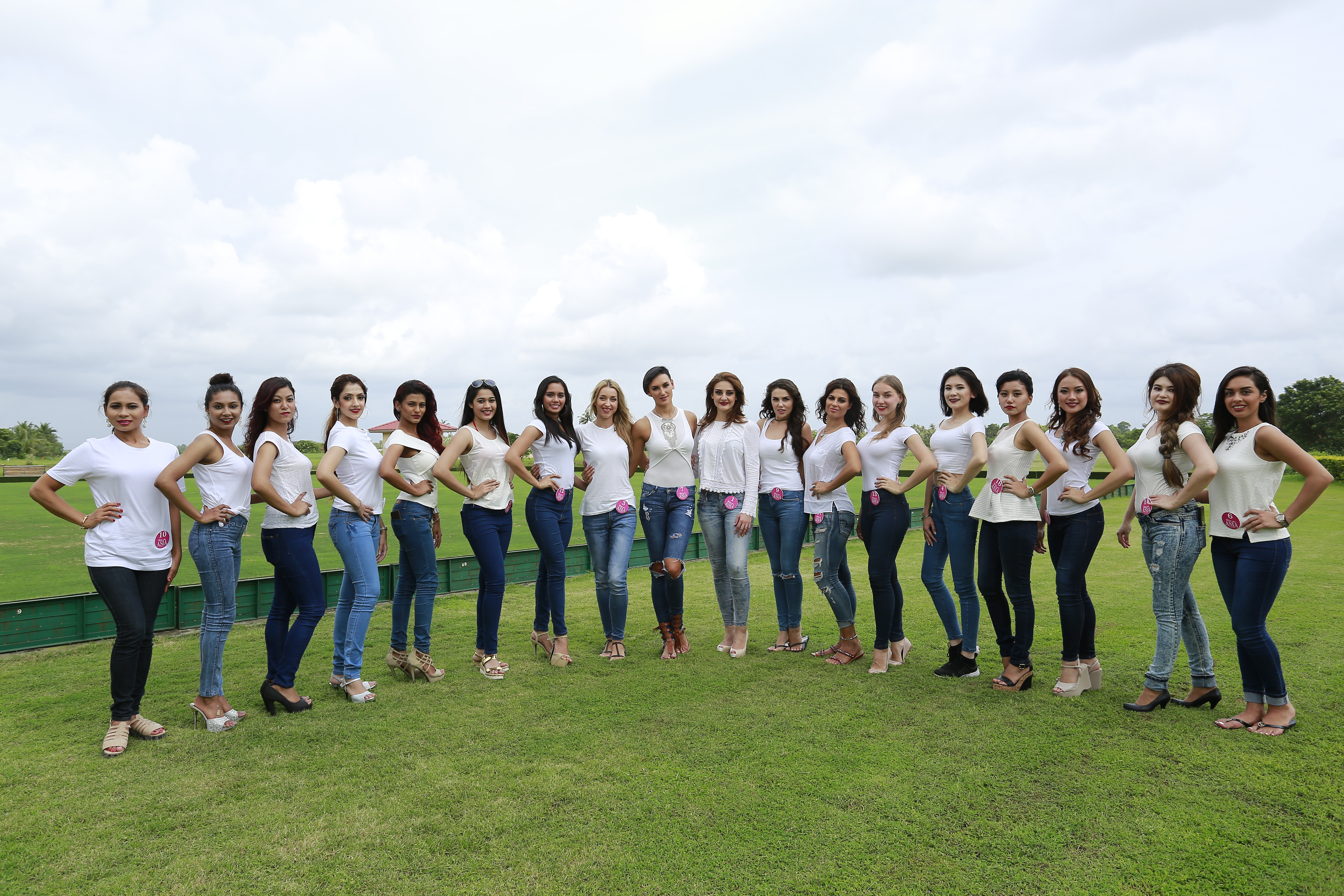 Kochi: Pegasus strikes with its second edition of International beauty pageant Miss Asia this Year. Miss Asia is an event that brings every corner of Asia & Eurasia together to show the world not nearly the beauty but also the talent and confident of youth in Asia & Eurasia.  Miss Asia is a pan Asia & Eurasia beauty pageant; which showcase Asia & Eurasia in all its splendor, it's exciting blend of culture, tourist destinations and natural beauty. Miss South India, Miss Queen of India and Miss Asia are the only beauty pageants in the country which does not sport a bikini or other similar rounds. The aim is bring out and appreciate the genuine beauty and inherent talents of young Asian & Eurasian Women.
The event brings to the fore, the rustic beauties of the lore from the Asian & Eurasian Countries of the picturesque coastal areas. The event provides a platform for young girls with dreams in their starry eyes but no formal opportunity or backing to launch themselves in to the much coveted career of fashion, film, advertising and allied glamour industries. We intend to create a Platform for the untrained to elicit enthusiasm for the trained eye. We bring the knock in through a title-event, grooming them to be able to live through any situation and condition – with élan.
This year we have contestants from Azerbaijan, Bangladesh, Belarus, Bhutan, India, Iran, Kazakhstan, Malaysia, Moldova, Myanmar, Nepal, Philippines, Russia, Singapore, Srilanka, Tibet, Ukraine and Uzbekistan to compete for the title Miss Asia. Ms. Ankita Kharat, Miss Queen of India 2016 & Miss Asia India, will be representing India in the pageant. The contestants will walk the ramp in the grand finale for the music of PEGASUS, composed by DJ Harvey Steve.
Main Title Partner of the event is Manappuram Finance Limited – a company which has more than 3300 branches in 27 states of India and is the First listed and highest credited rated gold loan company in our country.
The second edition of Miss Asia is scheduled to be held on August 18th at CIAL Convention Centre, Kochi, Kerala, India.
The event would be judged by a panel of national & international judges chosen specifically from various fields of showbiz, corporate, entertainment.
The final event which will be directed by Mr.Ajit Ravi Pegasus consists of 3 rounds were contestants from Asia & Eurasia will participate for the title. The grooming commenced yesterday  at Beaumonde The Fern Hotel, Cochin by Mrs Valentina Ravi (Mrs India Asia International) Mr Sameer Khan (Famous Fashion choreographer), Ms. Sudakshna Thampi (Yoga trainer), Mr. Vipin Xavier, Fitness 4ever (Fitness trainer), Dr Thomas Nechupadam (Smile Expert), Dr. Asha Biju (Skin Expert), Jithesh, Preethi Damiyan (Personality Trainers) & Joshna Johnson (Fashion Stylist)
The cultural entertainments for the eve would be directed by Mr. Sreejith P, Kerala State Film Award 2015 winner for Choreography.
The winners will be getting a gold plated crown designed by Mr. & Mrs. Prakashan Parakkat. The title winner will win three lakh fifty thousand rupees, the first runner up with one lakh fifty thousand rupees gifted by Manappuram Finance Ltd and second runner up with one lakh rupee gifted by Wow Factor.
Apart from the title winners, the subtitles to win are Best National Costume, Miss Beautiful Hair, Miss Beautiful Smile, Miss Beautiful Skin, Miss Beautiful Face, Miss Beautiful Eyes, Miss Congeniality, Miss Personality, Miss Cat Walk, Miss Perfect 10, Miss Talent, Miss Viewer's choice and Miss Photogenic. The three sequences include the national costume round, theme round – Black and White Gown. The subtitles will also be judged by a panel of expertise.
The mission of the event is to support – Ajit Ravi's 100 life challenge, saving 100 lives by conducting heart surgeries of deserving people, of which five lives have been saved.
The event is supported by Medimix, Chungath Jewellery, Goodwin Group, The Chennai Silks, Rahna Homes & Developers, Kanyaka, Beaumonde The Fern, D Que Watches, Milano UPVC Doors & Windows, Wow factor, Kalpana Family Saloon & Spa, Parakkat Resorts, Aiswaria Advertising, Renaimedicity & Vee Kay Vees.