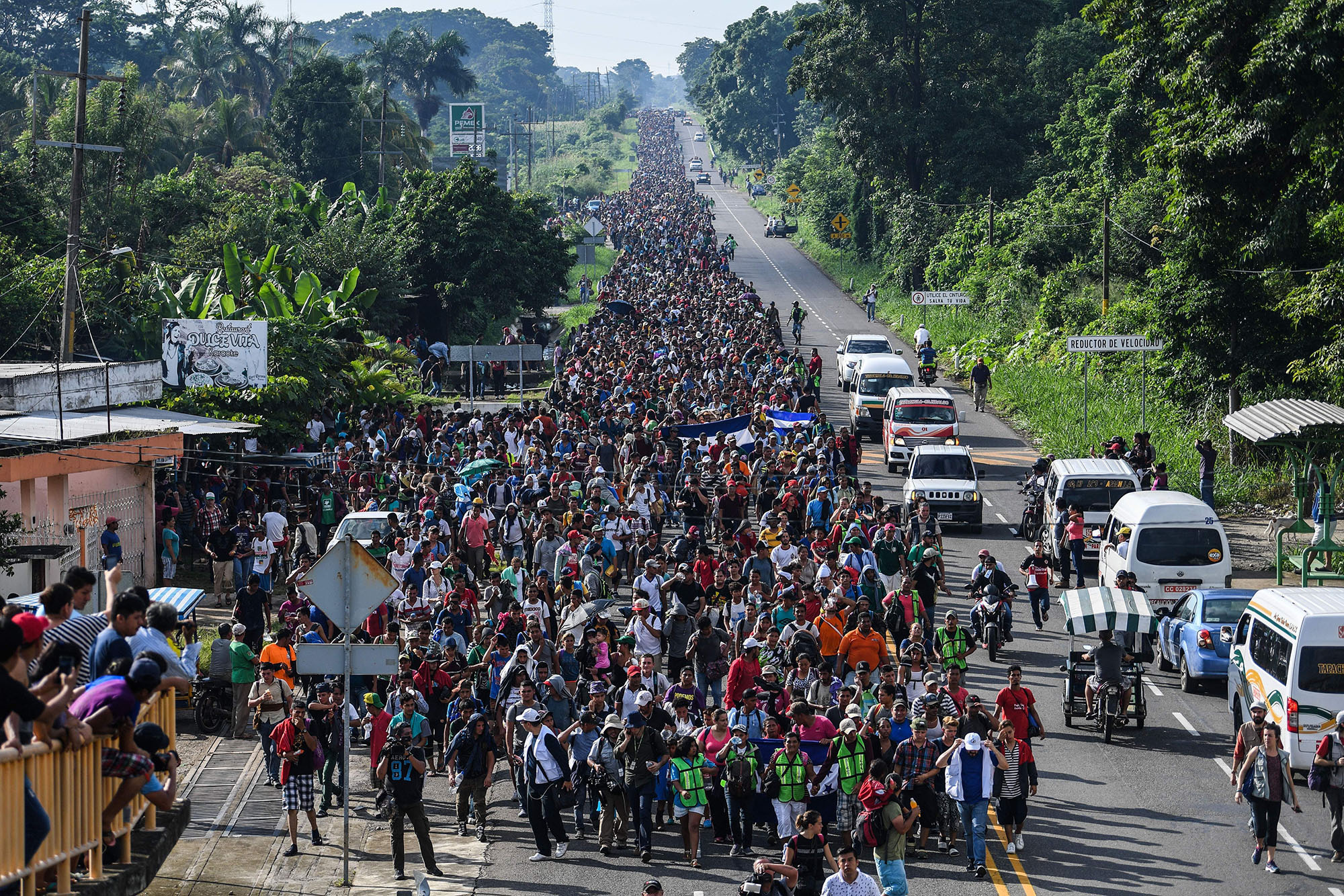 Andres Manuel, the President of Mexico – the country which shares a border with the US, has urged the world's most powerful country – in terms of economy and military – to make suitable changes on its migration policy, as the disrespectful way in which a migrant caravan from Honduras marching towards the world's most prosperous country was stopped by Guatemala has invited serious criticism from across the world, bringing Joe Biden, who will take charge as the US supremo soon, to a point which will force him to reverse the tough migrant policy installed by incumbent US President Donald Trump.
Recently, the migrant caravan fleeing poverty and violence were stopped with tear gases by Guatemala, saying that the country would not allow the free passage of migrants through its territory.
A forceful appeal was made to the migrants to return to their home country, from where they had begun the tough journey in search of a bright future.
The migrants have not yet agreed to return to their home country.
It is believed that the changed political climate in the US is the one which emboldens the migrants to continue the journey.
Recently, US President-elect Joe Biden hinted that he would relook the tough migrant policy imposed by incumbent US President Donald Trump.
Photo Courtesy: Google/ images are subject to copyright