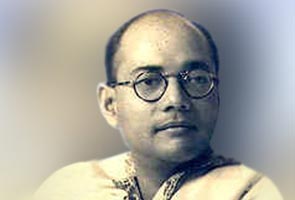 P.M Narendra Modi announced that he will release 20 classified files about Netaji Subhash Chandra Bose on his Birth anniversary. Netaji Subhash Chandra bose is said to have been killed in an air plane crash. However, this theory was challenged in later years with news and gossips about Netaji's sightings reported from different parts of the world. The digital copies will be released in the presence of the late freedom fighter's family members.
An official released the statement, "National Archives of India (NAI) is placing 100 files relating to Netaji Subhash Chandra Bose in public domain after preliminary conservation treatment and digitization. On the occasion of the birth anniversary of Netaji, the Prime Minister will release the digital copies of these files in public domain,".
This is the part of the long standing public demand to know more about Netaji Subhash Chandra Bose. BJP also hoping for leverage from this process, importantly in the upcoming elections in West Bengal.
Karthika
Photo Courtesy : Google/ images may be subject to copyright