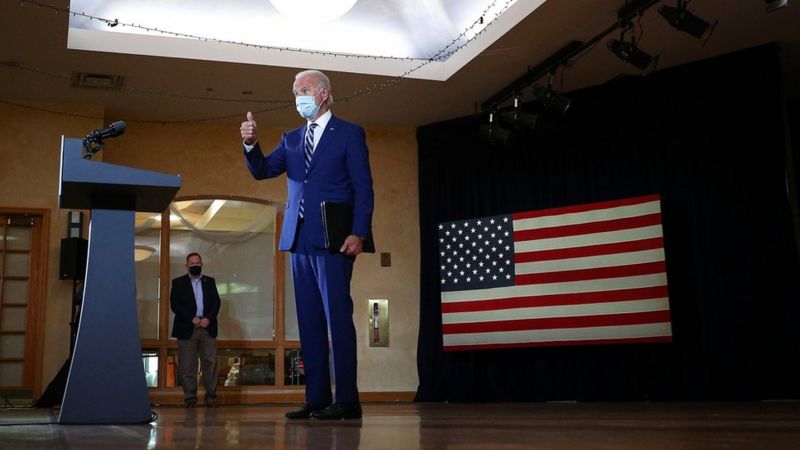 The fight for the seat of President between Democrats and Republicans have intensified in the North American country of the United States of America.
A day after US President Donald Trump, who is the Republican candidate for the seat of President, made a strong appeal for his re-election in Florida, his opponent, Joe Biden, who is the Democrat candidate, has made a strong appeal in the same city.
The approach of Mr. Trump on the matter of Covid-19 is different from the approach of Mr. Biden on the same matter.
While speaking in the function, Mr. Biden has criticised Mr. Trump for his attitude on the matter of Covid-19.
What Mr. Biden tries to establish is that Mr. Trump is less sensitive about the threat posed by Covid-19 to elderly.
Clearly, the strategy of Democrats is to turn the elderly electorate in their favour. It is yet to been seen whether the strategy will benefit Mr. Biden or not.
Photo Courtesy: Google/ images are subject to copyright