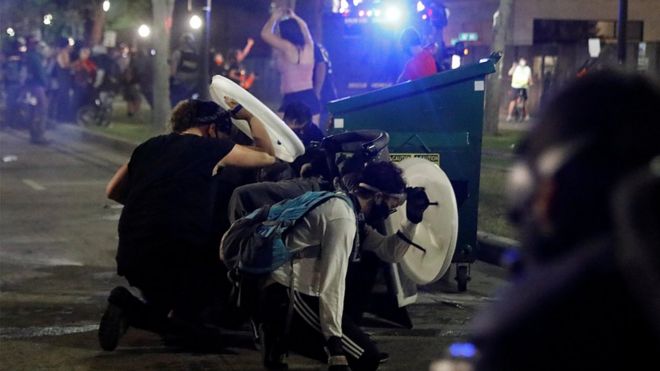 As many as three people have been shot during a third night of unrest in the US city of Kenosha. The unrest was originally sparked by the police shooting of a black man.
As per a report, the violence occurred during a confrontation between protesters and a group of armed men.
The protest has broken out shortly after Jacob Blake was shot by police.
The video in connection with the incident has appeared in several social media platforms. It has already gone viral.
The video footage clearly shows how irresponsibly police has handled the issue.
An investigation is on. At this moment, more information regarding the incident is unknown.
It is expected that with in the next couple of house the concerned authority will make a public statement in connection with the incident.
A new report says that more National Guard troops are likely to be sent to the city within few hours.   
Photo Courtesy: Google/ images are subject to copyright