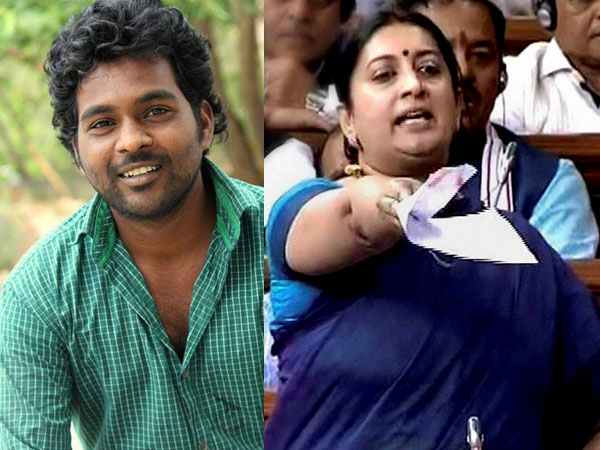 Dr M Rajashree who was on duty on Jan 17th when Vemula died, said on Thursday that it was she who examined Rohith's body and hence declared him dead. She got the information around 7:30 pm about an attempted suicide.
On 17th Jan, arnd 7:30 pm I got the call. I reached there (Rohith's room) within a few mins: Dr. Rajshree (Hyderabad Central Univ) (25.2.16)

— ANI (@ANI_news) February 26, 2016
My procedure started right when I received call & I reached Rohith's room in the hostel, I followed protocol but he was dead: Dr. Rajshree — ANI (@ANI_news) February 26, 2016
Police came after 15-20 mins. My role started arnd 7:30 in evening, cant say what happened before that: Dr. Rajshree pic.twitter.com/sUnuMCdzTY

— ANI (@ANI_news) February 26, 2016

"The body was rigid and cold. I did the examination of the body. I found the body on a cot. The body with protruding tongue was rigid and cold. I checked for BP, for heartbeat. Then I came to the conclusion that he was dead. His body was cold. It took 10 to 15 minutes. Then I declared him dead and informed the security officer. I saw police personnel 10 or 15 minutes after I reached the spot " Rajshree told PTI.
Minister of Human Resource Development Smriti Irani's explosive statements in Lok Sabha went viral in social media.  She stated that no doctor was allowed near Rohith Vemula to revive the research scholar when his body was found in his room at 7:20pm. HRD minister said "Nobody allowed a doctor near him. The police has reported that no one attempt was made to revive this child, not one attempt was made to take him to a doctor. Instead what was done was that his body was used as a political tool, hidden. No police was allowed till 6.30, the next morning. It is not me the Telangana police is saying this,". She spoke about both Rohith Vemula's suicide and JNU row, highlighting several aspects in both cases with written statements.
Rohith Vemula's death caused massive outrage across the nation. Opposition parties attacked the central and demanded action against Union labour minister Bandaru Dattatreya and HRD minister Smriti Irani.
Karthika
Photo Courtesy : Google/ images are subject to copyright