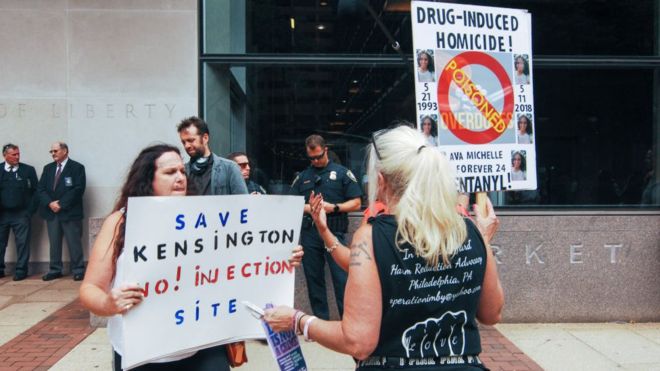 A charity organisation operates in the area of Safe Injection Facility, Safehouse, has pulled back from its plan to open a Safe Injection Facility in the United State region of Philadelphia.

The decision has come after the plan to open the facility received serious opposition from the public – especially through the social media platforms.

An online petition, initiated against the plan, has amassed as many as 5,800 signatures already. A call for strike has been announced for this weekend.

Recently, the charity organisation won a legal battle seeking the permission to start up such a facility in the region.

What has happened with Safehouse exposes how sensitive the topic of Safe Injection Facility is in the country.

With the facility, the charity organisation aims to help the drug addicted people in the region to get the support of monitored inject facility.

Many see this as a best way to bring the issue of addiction under control. Some view this matter differently.

In the coming days, the issue is going to open a serious debate across the country.

It is learned that the charity may not ditch its plan to open the facility in the aforesaid region completely.

Photo Courtesy: Google/ images are subject to copyright