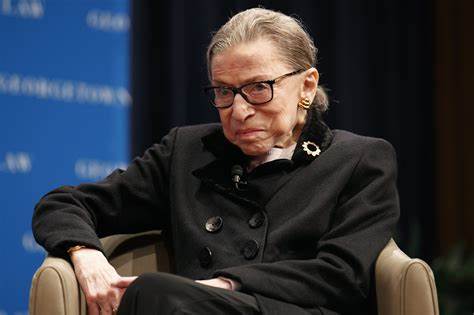 A senior US Supreme Court judge, Ruth Bader Ginsburg, has responded to the call for intervention made by the president of the country, Donald Trump, in the ongoing impeachment process targeted against him.

Speaking to media persons, the senior judge said Mr. Trump was not a lawyer.

She has also pointed out the lack of knowledge of the president of the country in the subject of law.

Recently, the US House of Representatives initiated an impeachment process against the president for his effort to impose pressure over Ukraine to commence an investigation against his political rival, Joe Biden, and his son.

As per the law, the matter will go to the US senate for a formal trial against the president.

The US House of Representatives are controlled by the Democrats, the main opposition party. But, the senate is dominated by the Republicans, the president's party.

Passing a move against the president is therefore more difficult in the Senate than in the House of Representatives.

What it tells is simple: The ongoing impeachment process is more likely to face a premature death in the United States senate.

Photo Courtesy: Google/ images are subject to copyright