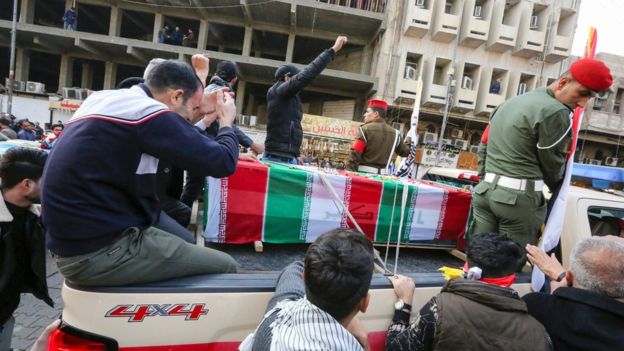 Thousands of people has gathered in the Iraq city of Baghdad to take part in the funeral possession of Iranian military commander Qasem Soleimani, who was recently killed in an air strike launched by the US against a Iran-backed militia stationed in Iraq.

The death of the commander has contributed to the escalation of the tension between the US and Iran, which is at present under the economic sanction imposed by the White House.

The air strike was originally carried out to avenge an attack on the US military personals stationed Iraq. The US believed Iran was behind the attack.

Iran has denounced the allegation made by the US and asserted that they will avenge the death of their best commander.

Mr. Soleimani was important for many reasons. He was the head of a special force created by Iran to forge a close tie with the countries in the Middle East which has a good number of Shia population.

He was instrumental in eliminating the ISIS from the soil of Syria, one of the prime allies of Iran in the region.

There are apprehensions that Iran may take the death of their best man lightly and may go any extent to avenge the death of their commander.

The US' action is condemned by many political leaders.

Photo Courtesy: Google/ images are subject to copyright