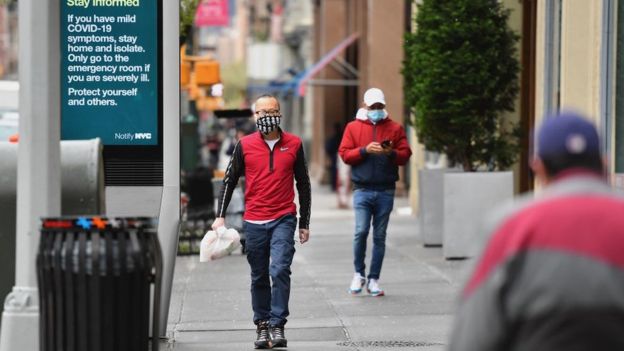 US President Donald Trump has defied the CDC's new guideline which advices Americans to wear masks, saying that he could not see himself greeting presidents, prime ministers, dictators, kings, queens in the Oval Office while wearing a mask.

The CDC guideline was originally released on Friday. It came at the time the US was struggling with the coronavirus outbreak which brought the country to the point of standstill.

What gives the President freedom to carry forward with his controversial decision is the fact that guideline does not compel Americans but leaves the decision to Americans whether they want to wear masks or not.

So far, as many as 2,70,473 confirmed cases of Covid-19 have been reported from the North American country of the United States of America.

As per the earlier guideline, only the sick, or those caring for patients of coronavirus, were required to wear masks.

The change in the decision has been probably guided by newer studies that suggest that covering up one's face is important to prevent inadvertent transmission.

Photo Courtesy: Google/ images are subject to copyright