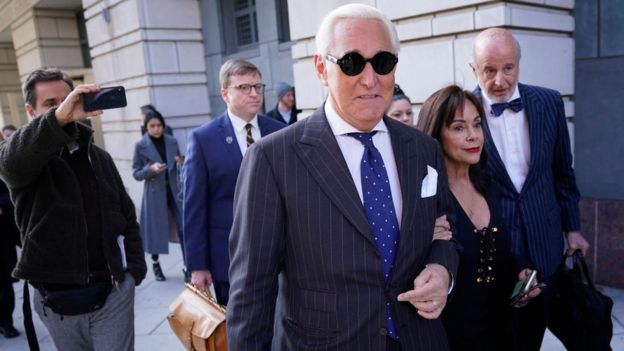 US President Donald Trump has faced serious criticism over this decision to commute the prison sentence of Roger Stone, his former adviser – who was punished for lying to Congress.
Democrats have termed the action as an abuse of power. Democrat Presidential Candidate has lashed out at the President. He has also supported his party's argument that the decision to commute the sentence was an abuse pf power.
The move – sparing Stone from jail but not a pardon – has come shortly after a court denied Stone's request to delay the start date of his 40-month prison term.
He was convicted of lying to Congress, obstruction and witness tampering.
Mr. Stone is not the first Trump aide to have been found guilty of the crime. He is the sixth Trump aide found guilty on charges linked to a justice department probe that alleged Russia tried to boost the Trump 2016 campaign.
Photo Courtesy: Google/ images are subject to copyright