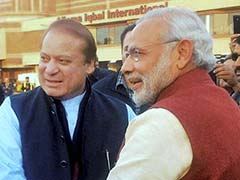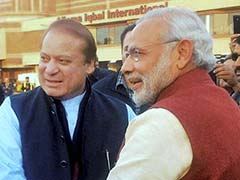 United Nations Secretary General Ban Ki-Moon last day extended support to the Indo-Pak peace talk. In addition, he expressed extreme rejoice to watch the new peace initiative in the Asian region. During a latest interactive session with the Media personal, Ban's representative reassured the offer and clams that the UN would always encourage such developments.
Meanwhile, the representative had not mentioned weather they had or had not directly conveyed any such offers to the respective countries. Moreover, he had not clarified that weather the United Nations had taken any initiative to mediate the peace process. However, he asserts that the UN would always encourage the regional peace-talk, and they are certainly optimistic about the end-result of the talks. Recently, the Indo-Pak peace process had grabbed a notable achievement after the NDA-government's induction in the centre.
Prime Minister Narendra Modi had several times met his Pakistani counterpart to strengthen the process. And, the velocity of the process was certainly high until it was obstructed by the terror crisis. Unfortunately, the Indian government had to cancel the secretary level talk on last day. The Indian authorities recently found that a Pakistani terrorist organisation, Jaish-e-Mohammad, and its members are involved in the Pathankot terror attack. However, Pakistan's latest announcement about the terror crisis, which assured the shattering of Jaish-e-Mohammad, had given fresh strength to the peace process. Media reported that the cancelled meeting would be rescheduled by the authorities in near future.
Vignesh
Photo Courtesy : Google/ images may be subject to copyright