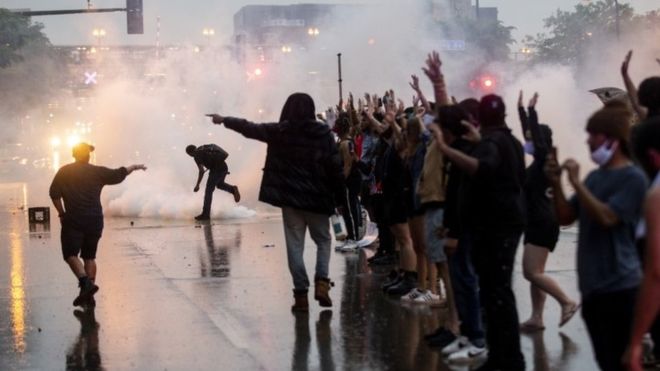 A violent clash has emerged between police and protesters in the United States city of Minneapolis, as the mob gathered to express their protest against the custodial death of an unarmed black man has refused to disperse peacefully.

The issue has attracted global attention. Several International human rights groups and activists have expressed their concern about the development.

To disperse the protesters, the police have used tear gases. In retaliation, the protesters have used rocks against the police.

Anyway, at least four police personals have been dismissed in connection with the issue.

The video exposes the brutality is still circulating in the social media platforms. Many have emotionally reacted to the video.

The incident echoes the infamous case of Eric Garner, who was placed in a police chokehold in New York in 2014.

That case was a driving force in the Black Lives Matter movement.

Photo Courtesy: Google/ images are subject to copyright