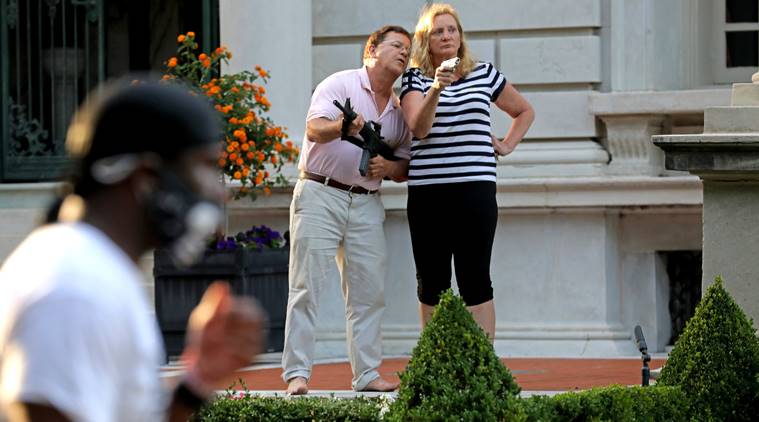 A United States couple has waved their weapons at racial justice protesters. A case has been registered against the couple.
The couple has justified their act, saying that they were threated by the protesters. The lawyer of the couple has also defended them citing the same defense.
An investigation is on. The investigation team will also verify whether the couple was threated by the protesters.
Kim Gardner, the city's first black circuit attorney, has said that it was illegal to wave weapons in a threatening manner at those participating in nonviolent protest.
He has also highlighted the right to peacefully protest, saying any attempt to chill the right through intimidation would not be tolerated.
The case is expected to open up a serious discussion. It has already created a deep rift in the society. This case definitely has a political nature. It may be utilized by the Republican faction in the upcoming Presidential Election.
Photo Courtesy: Google/ images are subject to copyright