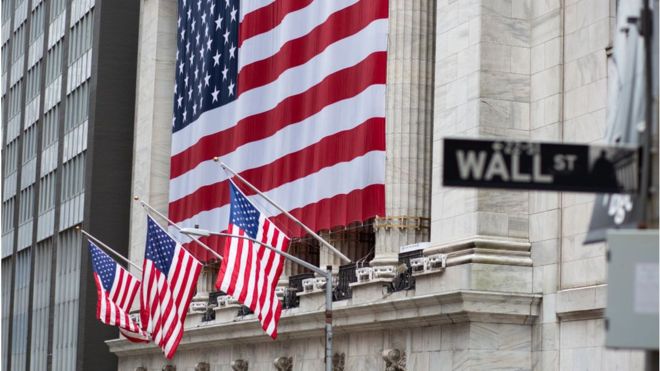 Despite the disturbed economic condition, US stocks have marked a record gain – the gain is the biggest since the year 1974.

As per a media report, Wall Street's S&P 500 shares index has risen 12% this week.

The positive development has a link to the measures the US central bank recently announced to prevent the slowdown of the economy of the country.

Anyway, still financial markets are on an extreme volatility as the virus outbreak continues to threaten the stability of the economy of the country.

The gold prices of the country is at this juncture is at a seven-year high. Investors are still sceptical about the future of the world economy.

A market strategist says that he feels like the US is on a mission to blow holes in every dam that stops the flow of credit.

He adds that markets have been encouraged by corona curves flattening in Europe, exits from lockdowns in China, and talk of economic reopening globally.

The level optimism has caught virtually everyone by surprise, he further adds.

Photo Courtesy: Google/ images are subject to copyright