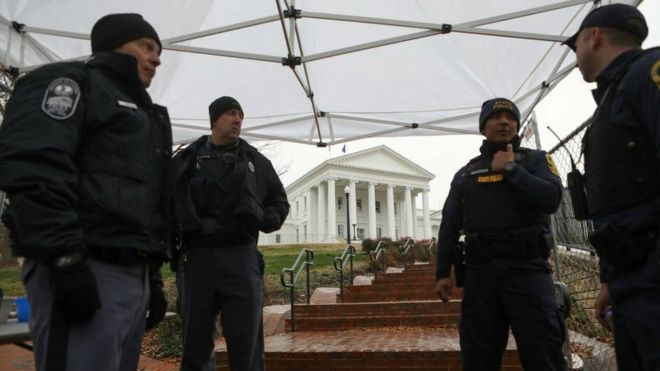 A huge pro-gun rally to be organised the Virginian city of Richmond by Virginia Citizens Defence League, a pro-gun organisation.

The organisation says as many as 50, 000 people will participate in the rally. The state government has declared a state of emergency.

Pro-gun rally is a yearly event. This year's rally is a bit different as the state government has brought in several provocative changes in the gun laws recently. Pro-gun activists are said to be unhappy with the recent changes that have been brought in to the gun laws by the state authority.

It is rumoured that the rally may turn violent. The security has been beefed up in the region where the rally is expected to take place. Everything necessary to prevent the rally from becoming violent has been done.

No participant of the rally will be allowed to carry firearms near the capitol building considered as the symbol of the state administration.

Photo Courtesy: Google/ images are subject to copyright