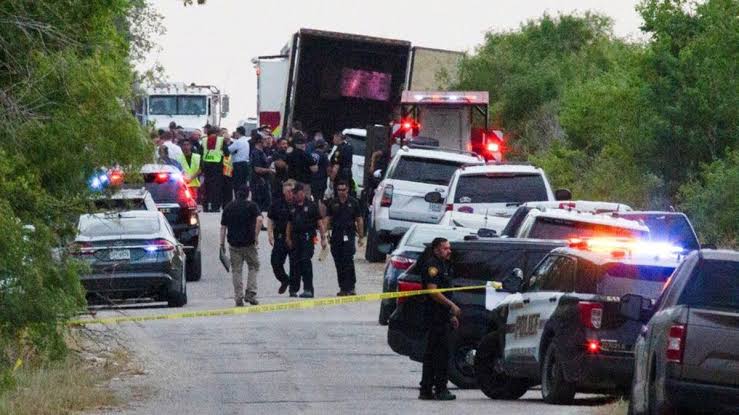 The American continent is experiencing extreme heat due to climate change. Forty-six bodies were found in a truck found between the US state of Texas and the Mexican border at around 6pm yesterday.
According to international media reports, the cause of death was dehydration caused by heat. They died during an illegal immigration from Mexico to the United States. It is also reported to be the largest death toll from illegal immigration across the Mexican border.
Temperatures in San Antonio, about 160 miles (250 km) from the Mexican border, rose to 103 degrees Fahrenheit (39.4 degrees Celsius) on Monday. It was one of the highest levels ever recorded.
Preliminary information suggests that the death was caused by a truck traveling in a closed desert without even enough water. A municipal employee who arrived in the area around 6pm called police for help.
Pic Courtesy: google/ images are subject to copyright