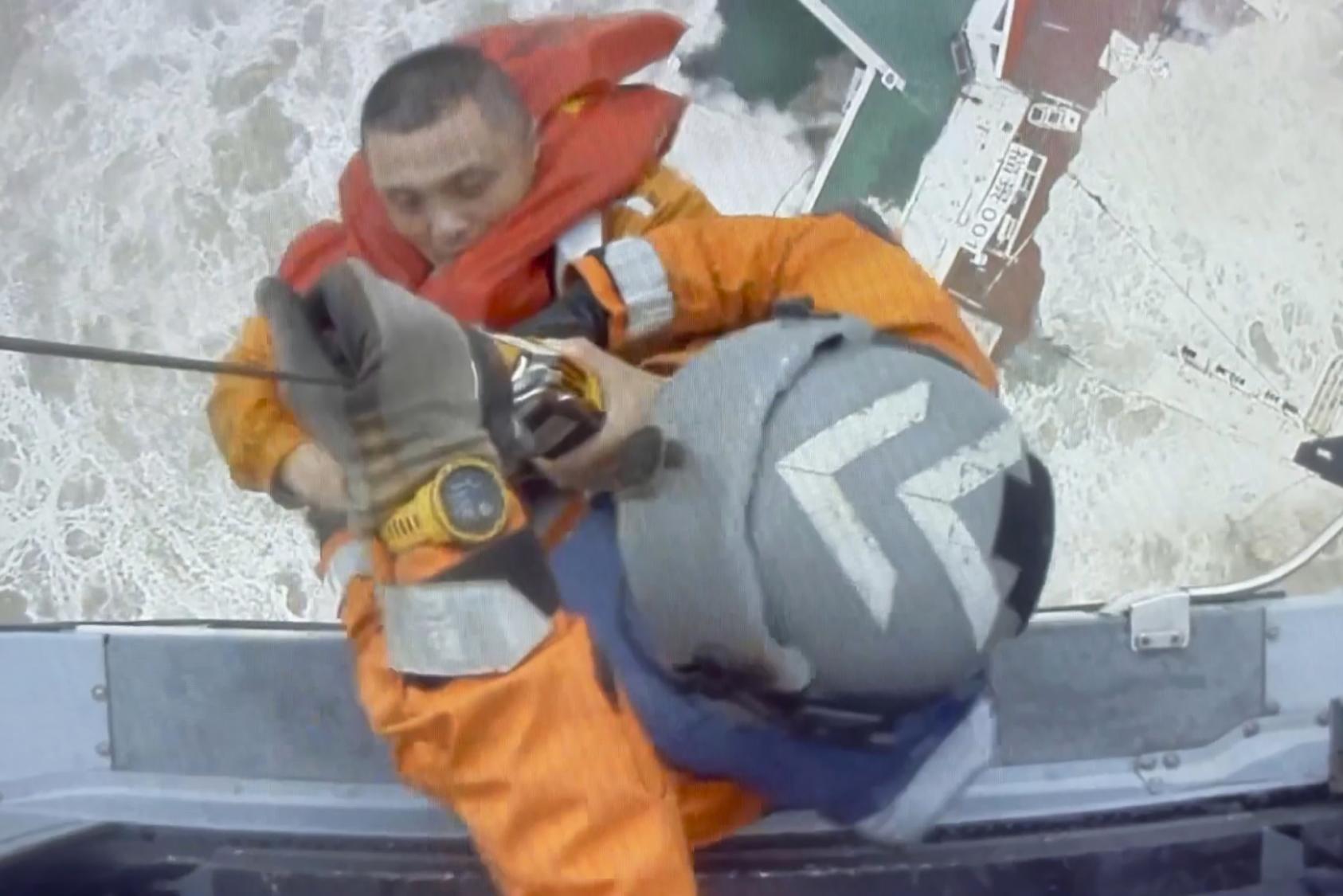 Over two dozen crew members may have perished in the sinking of an industrial support ship in the South China Sea, according to rescue agencies in Hong Kong on Saturday.
Authorities sent out planes and helicopters to help with the rescue, and on Saturday, at least three of the crew's thirty members were saved.
Large waves pounded the sinking vessels, which had split into two halves, while one crew member was winched up to a rescue chopper in images supplied by the Hong Kong Government Flying Service. The accident occurred about 300 kilometers — 186 miles — south of Hong Kong.
Pic Courtesy: google/ images are subject to copyright