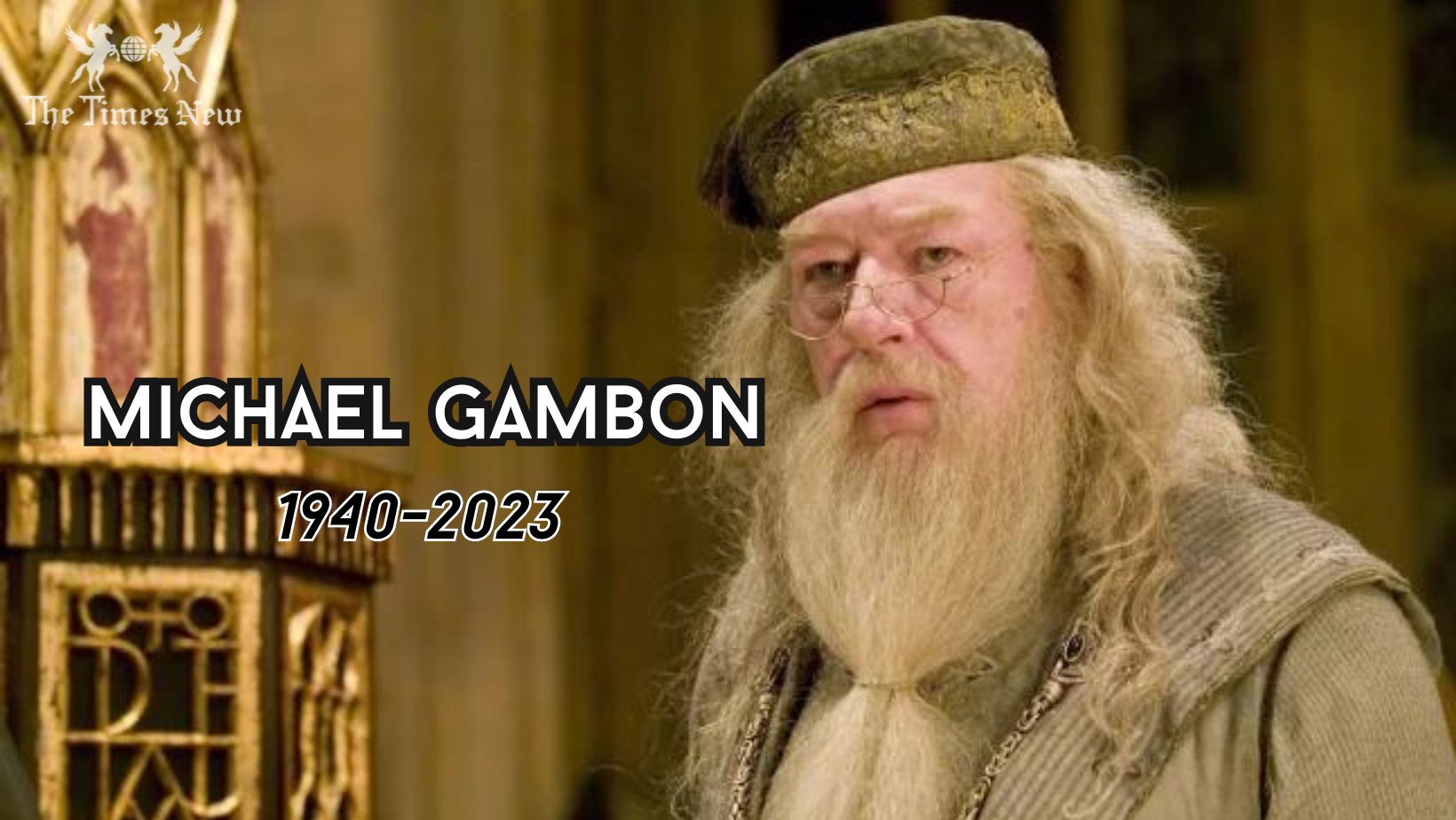 Renowned British-Irish actor Sir Michael Gambon, celebrated for his iconic portrayal of Albus Dumbledore in six of the beloved Harry Potter films, has sadly passed away at 82. His family announced this heart-wrenching news on Thursday, revealing that the actor had succumbed to pneumonia while surrounded by his loving family at the hospital. Gambon's extensive career spanned television, film, radio, and theater, earning him four television BAFTAs and an Olivier award. His legacy in the entertainment industry was forever etched with his cherished role as the wise headmaster of Hogwarts School of Witchcraft and Wizardry.
Gambon's journey in the world of acting began on the theatrical stage, marking his debut appearance in the production of "Othello" at the Gates Theatre in Dublin, Ireland, in 1962. Throughout his illustrious career, he gained recognition for playing a French detective in the ITV series Maigret. He delivered a memorable performance as Philip Marlow in the 1986 adaptation of Dennis Potter's "The Singing Detective." In 2015, he left an indelible mark in the BBC's adaptation of JK Rowling's "The Casual Vacancy." His contributions to the theater world included roles in Alan Ayckbourn's "The Norman Conquests," "The Life Of Galileo," and Nicholas Hytner's National Theatre productions of "Henry IV."
Gambon's filmography featured remarkable appearances in period dramas like "The King's Speech" (2010) and "Gosford Park" (2001). However, his portrayal of the venerable Hogwarts headmaster propelled him to international stardom, starting with "Harry Potter and the Philosopher's Stone" in 1997. In recognition of his outstanding contributions to the entertainment industry, Sir Michael Gambon received a knighthood in 1998. The news of his passing has elicited an outpouring of tributes from fans and colleagues alike, with former Top Gear presenter Jeremy Clarkson fondly remembering the actor as a "tremendous guest" who had a corner on the BBC show's race track named after him.
The world has lost a true acting legend, and Michael Gambon's legacy as Albus Dumbledore will forever enchant the hearts of Harry Potter fans around the globe. His remarkable talent and contributions to the arts will be celebrated for generations to come.
Pic Courtesy: google/ images are subject to copyright