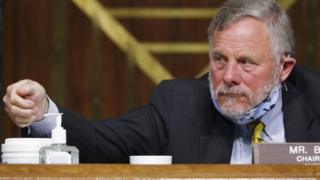 Richard Burr, the chairman of the US Senate intelligence committee who recently faced a serious allegation over his recent share sales, has decided to step down from his position.

It was alleged that he misused the information that he accessed with the help of his position to save his business.

In a statement released for those who have elected him to the house – that is the people of North Carolina, he has justified his action. He has said the decision has been taken to avoid the suspicion of his possible interference into the investigation in connection with his controversial trading.

Recently, the investigation team has taken several aggressive actions against Mr. Burr. Even his phone has been seized by the team as part of the investigation.

It is believed that he is not happy with the aggressive action executed by the investigation team. Some say it is that aggressive action that has prompted the chairman to step down from the post.
Notably, the resigned chairman of the senate intelligence committee is a renowned Republican. The resignation, in a sense, is a huge blow to the Trump administration.

Photo Courtesy: Google/ images are subject to copyright