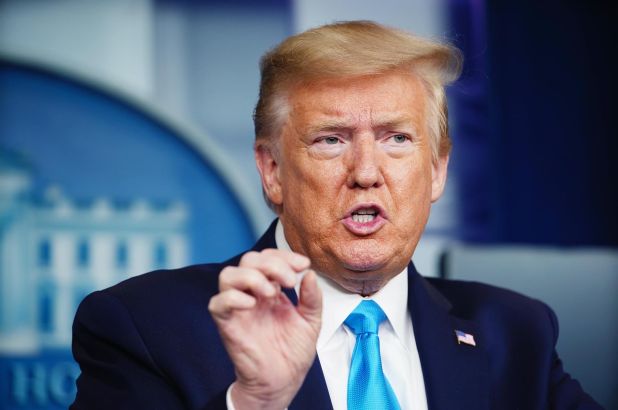 Democratic governors in the North American country of the United States of America have requested the help of President Donald Trump to convince their people to the importance of the 'stay at home' directive introduced to prevent the spread of the coronavirus outbreak.

The move has come at the time several states are struggling to control protests demanding the withdrawal of certain lockdown measures.

Recently, Mr. Trump indirectly supported the protesters putting a huge burden on the heads of the governors of the states where the protests are taking place.

Notably, the protests are led by conservatives who support Mr. Trump as their political hero and political leader.

Michigan Governor Gretchen Whitmer is one of the governors who have approached the Federal Government with an unusual request for help.

Interestingly, the majority of those states where the protests are taking place is ruled by Democrats.

It is clear that there is a political angle in this development.

The present development naturally puts Democrat at the receiving end of the ire of a section of society which is unhappy with the tough lockdown regulation.

The US is one of the worst affected country in the world. It has not less than 7,82,159 cases of Covid-19 so far. It has also suffered around 41,816 deaths due to the outbreak.

Photo Courtesy: Google/ images are subject to copyright