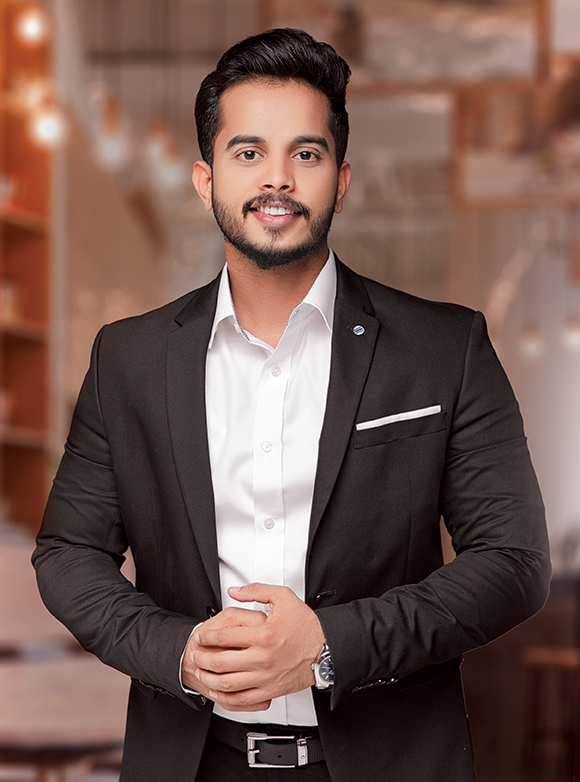 "And, when you want something, all the universe conspires in helping you to achieve it," said noted Brazilian writer Paulo Coelho in his monumental work "The Alchemist". Now, it would not be an exaggeration to say that this is what exactly happened in the life of a young boy in North Kerala. More than two decades ago, a Class V student in Mayyil in the hinterlands of Kannur fell in love with wheels. He dreamt big of taking the fast lane to embark on an adventurous journey and conquer greater heights and use the fast lane.
Inspired by APJ Abdul Kalam who exhorted the youth to dream big and pursue it, that little boy took his dream seriously and the universe came together to turn the wheels of fortune in his favor within a short span of time. Two decades later, he is the proud owner of a fleet of high-end cars and is at the helm of a formidable business empire spread across the Gulf countries and Kerala. In a tete-a-tete with Unique Times, Amjad Sithara, who was that boy who dreamt big, opens up on his fascinating entrepreneurial journey and the Midas touch that helped him strike gold in all enterprises he undertook in the wink of an eye.
Young, suave, dashing and ambitious, Amjad has all the qualities of an ace entrepreneur and is second to none of his kind when it comes to clocking one milestone after the other in his business journey. His BCC Group International is a name to reckon with in the Gulf business landscape with a formidable presence in Manpower Service, Construction, Interior Designing and its execution, Transportation, Super Markets, IT, Restaurants, Developer and Real Estate Investment to name a few.
Nurturing a Dream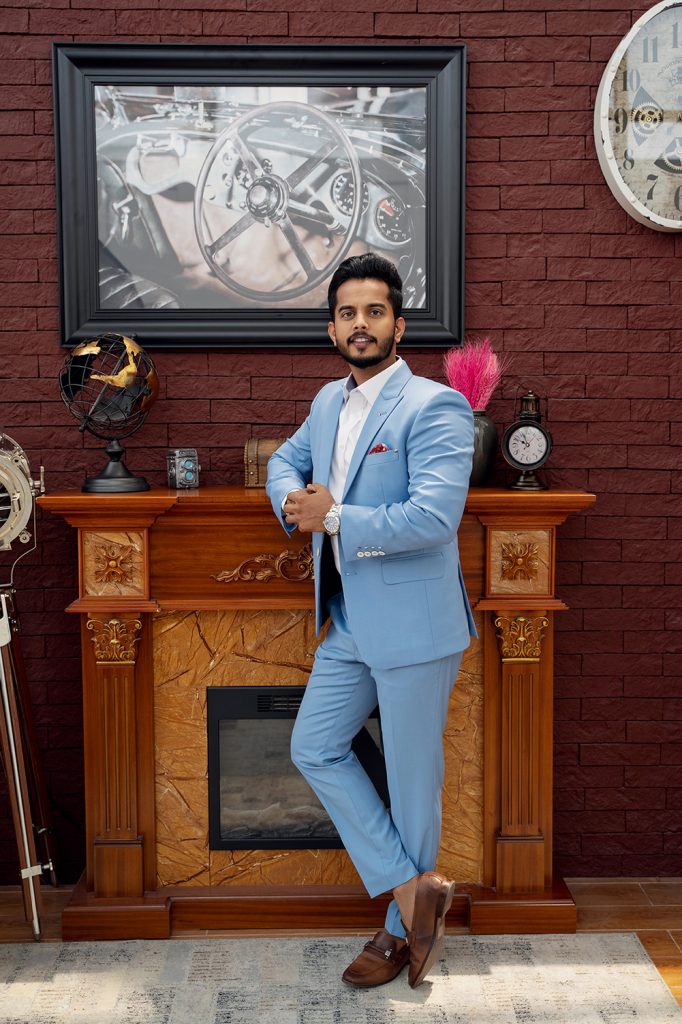 Born into a middle-class Muslim family, Amjad is the fifth of seven siblings. From childhood, he keenly observed how his elder brothers started small enterprises and successfully enlarged them gradually. Along with that spark to achieve something big in a similar vein, the young boy grew up with an undying passion for wheels. "While I was in Class V, my craze was towards motorcycles," said Amjad with a smile as he went down memory lane.
He continued narrating how his love for wheels gained enough power to fuel his ambitions to achieve greater things in life. "During my school days, I wanted to become a businessman like my brothers. As far as school was concerned, I had two options before me after Class V-either choose a school that was just a short bus ride away or opt for the Government Higher Secondary School Chattuvappara which was quite distant," he told Unique Times from his Dubai office via teleconferencing.
His craze for two-wheelers made him opt for the latter in spite of the distance. The reason? His elder brother who ran a footwear, fancy and home appliance shop right opposite that school offered to take him along in the morning and bring him back in the evening after the shop was closed. He also said that if young Amjad assisted him before and after school hours, in return he would teach him how to ride a motorcycle. For Amjad, his brother's words sounded like manna from above. In return for the ride and the riding lessons, the little boy assisted his brother in more ways than one in the shop. He served as a salesman and also as a cashier, juggling both roles with elan.
"Working in that store during free time every day gave me a lot of experience and knowledge about business," said the young business magnate, adding that the experience and the acumen gained those years later came in handy when he took the first steps into business. "That was the beginning of the moulding of the businessman within me and I believe it was the right decision guided by the craze for vehicles. I would say that insatiable passion for wheels later forged the resolute businessman in me and helped me take bold and wise decisions later in life," he quipped with confidence.
Eyeing New Horizons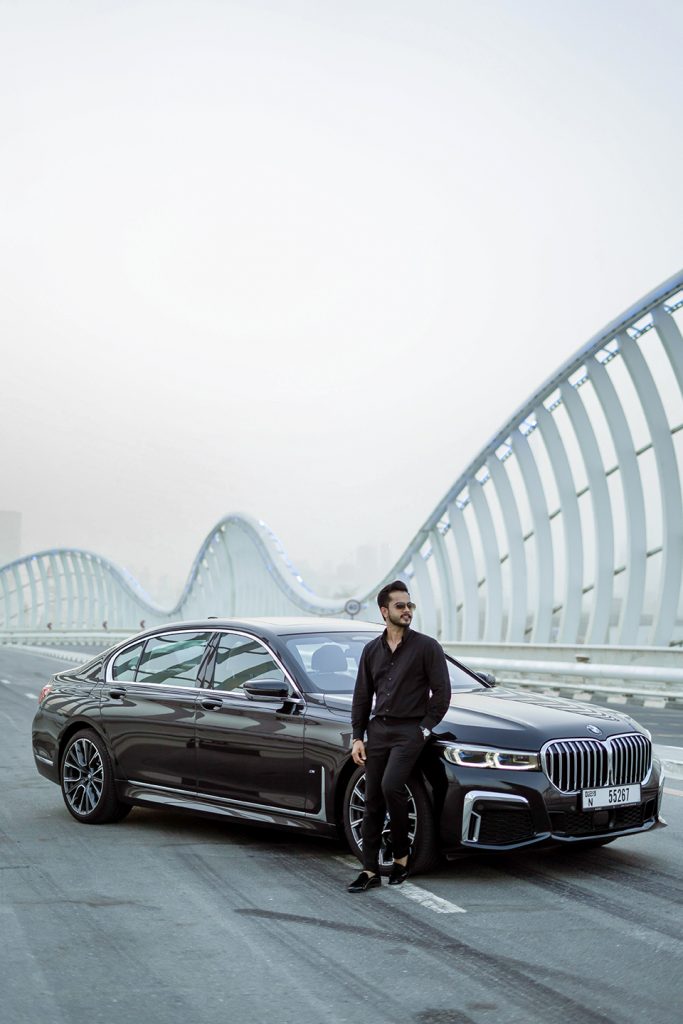 Even as years passed, his passion for wheels grew alongside the thirst to chart a career abroad and achieve greater heights. After completing his higher secondary education, Amjad did not think twice when he got an offer to shift to the UAE where two of his elder brothers were already working. In 2008, he flew to the Emirates without an inkling of what the Goddess of Fortune had in store for him. With the help of one of his siblings, the teenager landed a job as a PRO in a construction firm. "I handled the documentation of that firm and I was supported by my brother," he remarked, adding that after a year, he was transferred to the procurement section.
A keen observer with a laser-sharp mind, Amjad used his stint in the procurement division to study the labor supply market inside out. His keen analysis of this segment triggered the entrepreneur in him. Sensing an opportunity in this market, he shared his idea with his brother. Very soon, his brother started a manpower firm in Sharjah. With his skill sets, business acumen and experience gained in his young days, Amjad was able to play a decisive role in expanding his brother's company within no time.
When he flew to the Emirates, the young man had a dream of getting enough savings to buy an Innova and settle down in his hometown and take care of his brother's shop. But fate had other plans for this promising lad.
Birth of an Empire
In the annals of Amjad's entrepreneurial journey, the year 2012 is etched in gold as that was when he went ahead to launch his own firm-BCC. While still working with his brother, the future owner of a conglomerate laid the foundations of BCC in a small 500-sq-ft office space and just one employee. And the rest is history.
Overcoming odds, Amjad's steely resolve coupled with his hawk-eyed analysis of the market made him achieve one accolade after another. Today, his establishment is a force to reckon with in the UAE with offices in five Emirates and a presence across the country. It counts 7,000 employees spread across various verticals.
Now how did this amazing metamorphosis take place in such a short span of time? With a smile, Amjad began narrating how the seedling he planted became a sapling and then grew into a mighty tree with branches.
During its inception, BCC mainly focused on manpower for a while. Given the farsighted visionary Amjad is, he was in no mood to remain stuck in just a single sector. His childhood experiences provided the impetus to take the plunge and explore new sectors while keenly observing the pulse of the market.
Striking New Roots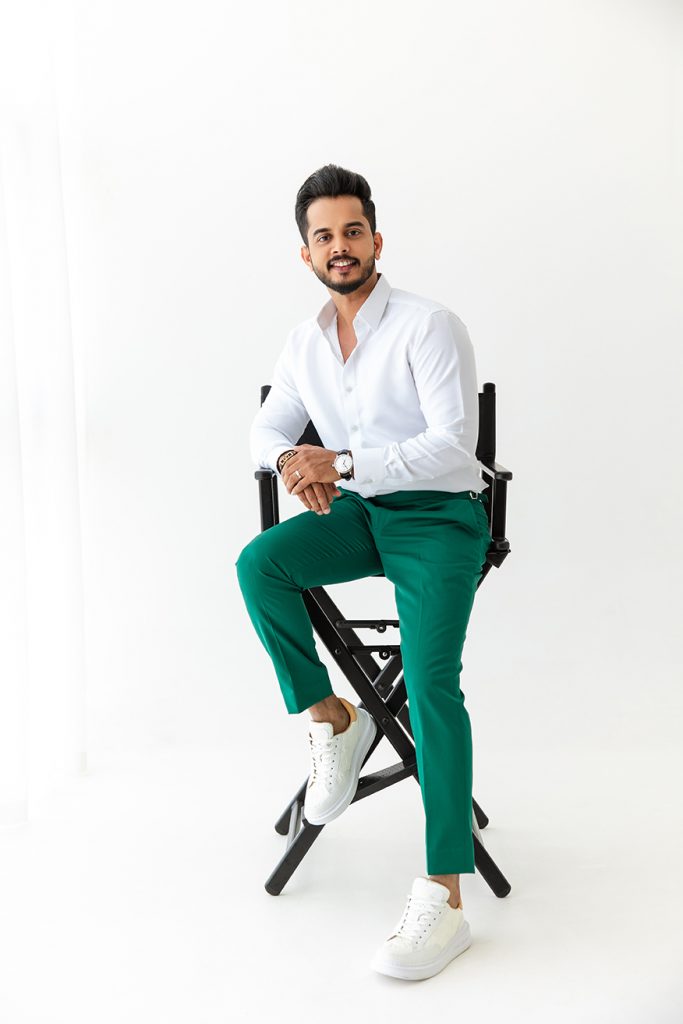 From manpower, Amjad took the plunge into the allied transportation sector. "The reason why I made this move was that I was hiring almost 50 vehicles to transport workers. I thought why not have my own fleet of vehicles and make profits out of it?" he recollected with an impish smile. When profits started coming in, Amjad did not rest on his laurels like many others of his ilk.
"I was supplying the construction MEP division. That gave me the spark to venture into the construction field. We were the ones supporting big builders and contractors. That was how I took the next step of building contracting after roping in experienced employees," he quipped with gusto.
By a quirk of fate, tremors in the market affected many contractors and developers who were the clients of Amjad. When they faced an acute cash crunch, they approached him with a proposal. They told him to take their land, construct the villas and apartments and then sell it. The visionary grabbed the opportunity in no time and there has been no looking back. "Buying land, constructing properties and then selling them became our modus operandi," he said. Almost all his realty projects are in the Emirates.
Amjad is full of praise for the nation that mentored and nourished him. "The authorities in the Emirates are really supportive. Compared with other nations, the UAE provides great flexibility. It is possible to acquire a licence and get a visa stamped in one day. It is very fast here. Can you imagine something similar back home?" he said with a laugh.
Today, Amjad's business empire has a presence in Qatar, Saudi Arabia and India apart from all of the Emirates. While BCC Group International is engaged in manpower and construction in Saudi Arabia, in Qatar Amjad has invested in a supermarket.
On an Expansion Spree
While manpower, construction and real estate remain the core areas of focus, Amjad has set new benchmarks for diversification. Almost five years ago, he acquired an IT firm in Abu Dhabi, the capital of the Emirates. Today, under his diligent supervision, Telenet Security Solution has more than 100 employees in both white and blue-collar categories.
Even though the Gulf nations are most conducive as far as growth is concerned for Amjad's BCC Group International, he has not forgotten his roots. After striking gold abroad he decided to invest in his home state too. That was how he launched a transportation firm named Sithara Tours and Travels in 2014 in his hometown of Mayyil. From transportation, the ace entrepreneur slowly forayed into real estate in highly competitive Kerala. "Now, I have announced four projects. One of them is a four-star hotel in Thalassery. It is an ongoing project. The next project is in Kannur near the beach. In the future we will expand to Kochi and other districts," says Amjad, who embodies ingenuity to the core. Without an iota of doubt, one can say that in the next five years, Sithara will be a name to reckon with in the business landscape of the state.
Replying to a question as to why he has suffixed Sithara after his first name, Amjad said, "I run the businesses in Kerala under this brand name. Gradually it became part of my name. In 2019, when I constructed a house in Kannur, Sithara became part of my address.
When asked where he sees his firm in the next five years, Amjad said he would strive to make sure that BCC is one of the top 10 developers in the UAE and take it to other shores in the Gulf region. With a smile of confidence, he said that he was sure of replicating success in other countries even as the winds of recession started to blow.
"There will be a recession soon. The UAE has been experiencing economic recession once in 10 years. I started my enterprise at a time when the nation was reeling from the effects of a recession and so I really do not worry about it. I am confident of tiding over it. We are bracing for the next recession and are cautious about more investments," said Amjad, who bagged his BBA from the UAE.
Source of Inspiration
All successful entrepreneurs point to someone as their source of inspiration. This young stalwart is no different either. When asked who was his font of inspiration, in the blink of an eye he said it was his beloved father. "He used to say, 'you can study as much as you want and then go and achieve what you wish for in life'. He is my role model. Yes, he is with me in the UAE," he said with a beaming visage. Amjad also credits his siblings who are in business with inspiring him to walk with confidence in his entrepreneurial journey.
The Balancing Act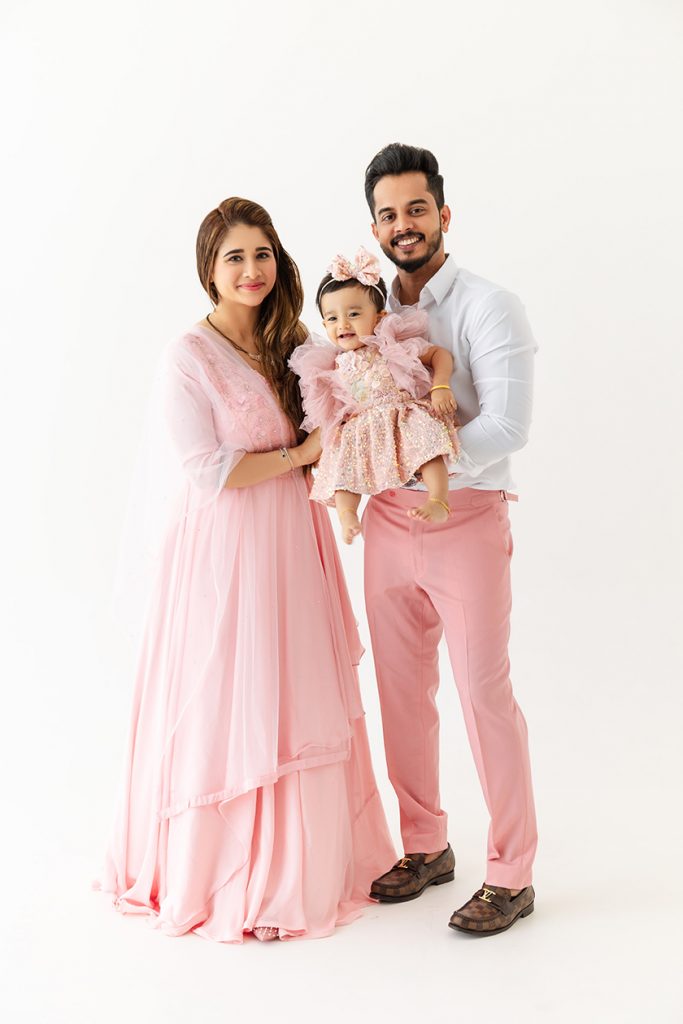 Often, one can see that many business tycoons, in their quest for profits and mergers and acquisitions, tend to lose quality time with their families. But in this particular aspect, Amjad stands head and shoulders above others of his ilk. He minces no words when he says that family comes first as far as he is concerned. This businessman stands out for being able to spend quality time with his wife, Marjana and daughter Ayra Malika Amjad no matter what. "Straight after office, I rush home to be with my wife and daughter," he quipped.
Now how is that possible for the skipper of such a big team that is spread across the GCC and Kerala? Amjad has the answer for that. "I am able to do so because it is teamwork. I consider all my employees as my family members," he said, adding that the team effort makes all operations run smoothly with clockwork precision. Unlike many bosses, he takes the initiative to mentor his staff and give them promotions and perks based on their performance and potential. Amjad is one of the very few corporate honchos who do not hire skilled personnel from the outside to fill key positions in his business empire spread across several verticals. He grooms his workforce in such a way that when there is a vacancy in a key position, he selects one of his own employees who is skilled, talented and has the right years of experience.
By doing so, he gives out the message that each person in the workforce is valuable and is a part of the BCC family. "This supports my business. So things work out smoothly and I don't need to bother too much when I have the right people in the right place. This spares me enough time to think of moving into other sectors," he said with a smile of confidence. No wonder, the attrition rate is minimal in his firm. When asked about his workforce, Amjad said they are mostly from different Indian states although there are employees from five other countries.
A Man with a Heart of Gold
As they say, charity begins at home. Perhaps, it could be the magnanimity of his parents and elderly siblings that made Amjad a philanthropist too. While clocking milestones and enhancing annual turnover, he never forgot people who are struggling. His BCC Group International leaves no stone unturned while engaging in CSR activities. "We have decided to set apart a certain percentage of our profits for charitable deeds," said Amjad, who is a devout Muslim and finds to pray as many times as possible.
BCC Group International was noticed for its magnanimity during the outbreak of COVID-19. During the onslaught of the pandemic, the group lost some of its employees. But Amjad was kind enough to step and support their families and take care of the education of their wards.
"We sent their widows the salaries that their husbands received at the time of their untimely demise and we are still continuing it. The deceased employees' parents will receive the money until their demise and we support the education of the children of late employees until they turn 18," said the philanthropist-entrepreneur.
BCC did not stop by just supporting the families of deceased staff members. During the pandemic outbreak, it was appreciated for providing accommodation facilities to those who lost their jobs. Amjad, who is into transportation, was also kind enough to arrange transportation for job hunters as they scouted Emirati cities in search of fresh jobs. "We provided all the support for those unemployed people. Even today, we extend this same support to job hunters who arrive in the UAE seeking a new beginning," he quipped with a smile of satisfaction. In Kerala, Amjad constructs homes for the poor and provides education support. Last September, he celebrated the first birthday of his daughter Ayra Malika by constructing a Rs 24-lakh house for a poor family in Mayyil panchayath. The CSR activities will expand as the brand grows, he added.
Dream Home, Dream Vehicles
As the fifth of seven siblings, Amjad grew up watching the discomfort of growing up in a modest three-bedroom house. From an early age, he resolved to build a dream home that can accommodate all comfortably. "That wish was there from my younger days and it brought me here. That wish came true in 2019 when I built a 20,000 sq ft house with seven bedrooms. I was adamant to build a house before getting married and I was able to realize it. Why such a big house? To accommodate all members of the family comfortably whenever they visit," he explained.
High-end two-wheelers, cars and SUVs were always Amjad's craze. Interestingly, he engaged in a rent-a-car service when he was in Class VIII and he got a chance to use almost all cars, both ordinary and premium models at that time. This fanned the embers of his love for hot wheels. Along with his dream house, he is the proud owner of 12 premium vehicles in the UAE and Kerala and they include the regal Rolls-Royce. The BCC Group International also owns more than 500 vehicles.
In Love with the Reel Life
In spite of his busy schedule, this young go-getter finds time for movies and music. An avid movie buff, he makes sure that he does not miss any good movie that hits the screens. Amjad is also fortunate enough to have ties with Bollywood and Mollywood celebrities such as Suniel Shetty, Sanjay Dutt and Mammootty apart from a host of producers. He is also very much fascinated by rap music and melodies.
Dreaming Big
Like Santiago, the protagonist of Coelho's "The Alchemist", Amjad too wishes to travel around the world in search of a 'treasure' more precious than gold and diamonds-knowledge. "It is by traveling that you gain more knowledge. So far I have visited eight countries, and my dream is to visit all nations in the next ten years," he said with confidence. "The world is a book, and those who do not travel read only one page," he added.
His parting note for wannabe entrepreneurs was: hitch your wagon to the stars… "Dream big, have a big ambition and strive to achieve it. The rest will fall into place," he said with a prophetic touch in his voice.
Images are subject to copyright