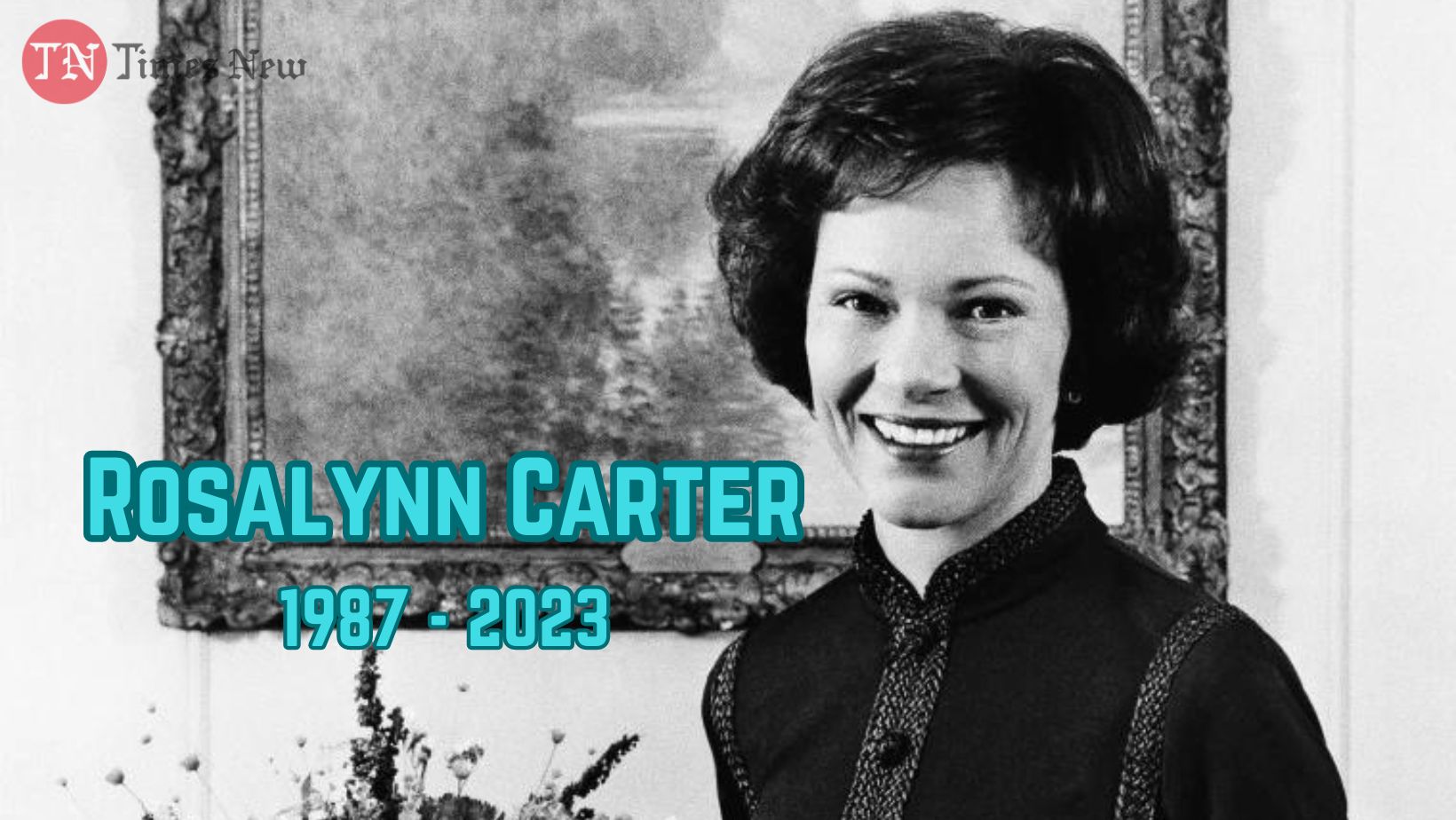 Former First Lady Rosalynn Carter, known for her unwavering commitment to mental health, caregiving, and global rights advocacy alongside her husband, former President Jimmy Carter, passed away peacefully at the age of 96 in their home in Plains, Georgia. The Carter Center, their nonprofit organization, confirmed her demise, noting her profound impact on issues of human rights and health worldwide. Jimmy Carter, in a heartfelt statement, praised her as his equal partner, emphasizing her guidance and unwavering support throughout his endeavors.
Born in Plains in 1927, Rosalynn Carter's life was marked by resilience and dedication. Her early years, shaped by the loss of her father at 13, saw her stand resiliently alongside her mother. Her union with Jimmy Carter in 1946 set the stage for a historic journey in American politics, holding records as the longest-wed presidential couple and marking Jimmy Carter as the oldest living US president at 99.
Rosalynn Carter's legacy extends beyond the corridors of power. She was a trailblazer as a first lady, actively participating in policymaking, attending cabinet meetings, and representing the president on various occasions. Survived by her four children, 11 grandchildren, and 14 great-grandchildren, her son Chip Carter hailed her as a humanitarian, acknowledging her pivotal role in advancing mental health care and caregiving resources. Her passing leaves a void felt not just within the family but also among countless individuals impacted by her advocacy.
The Carters' enduring commitment to service is evident in their modest Plains home, where Jimmy Carter continues to reside, even after entering hospice care earlier this year. Despite health challenges, he remains engaged with visitors, stays updated on the Carter Center's humanitarian efforts, and indulges in simple joys like savoring ice cream, embodying the resilience and spirit mirrored by his late wife, Rosalynn Carter.
Pic Courtesy: google/ images are subject to copyright