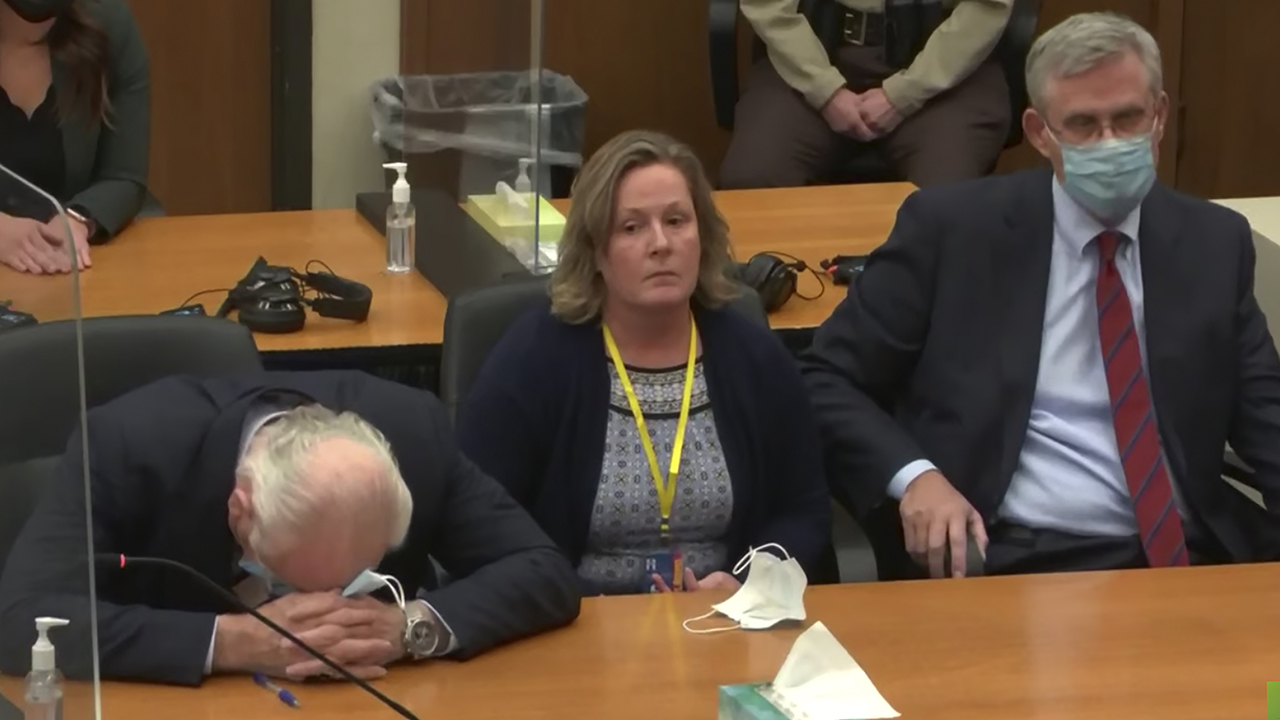 Kimberly Potter, the former police officer from Minnesota, who fatally shot Daunte Wright, a 20-year-old unarmed Black man during a traffic stop in 2021, has been released from prison after serving 16 months of her two-year sentence for manslaughter.
The Minnesota Department of Corrections reported that Potter was released at 4 a.m. on Monday from the Minnesota Correctional Facility-Shakopee due to safety concerns and the potential for violent protests. Potter will be on supervised release for the remaining third of her sentence, which expires in December. According to her lawyer, Earl Gray, Potter, who has no plans to return to Minnesota, will live in Wisconsin.
Katie Wright, the mother of Daunte Wright, expressed her anguish at the release of Kimberly Potter, the former police officer who killed her son, saying that she is struggling to find peace and suffering from health problems due to the stress of Potter's trial and conviction. Wright stated that she is unable to forgive Potter and is angry that she will be able to watch her children grow up while she cannot do the same with her son. However, Wright found some solace in the fact that Potter will not be able to serve as a police officer again due to her conviction. Potter had expressed remorse during her trial, weeping and apologizing, claiming that she had not intended to harm anyone.
"I was very distraught. I just shot somebody. I'm sorry it happened," Potter cried as a prosecutor asked her about her behavior moments after the fatal shooting. Potter testified she had been trained with a Taser since 2002 and testified she received a new model days before the April 11, 2021 shooting.
In the last 18 months, the city of Brooklyn Center has experienced significant turnover in both the police department and other city offices. The department, now led by its first Black chief, Kellace McDaniel, has 42 police officers on patrol, although it is fully staffed at 49 officers. The city also lost six out of seven department directors, but was able to rehire for those roles, including an equity and human resources director. Despite the slow progress, City Manager Reggie Graves believes that changes are being made to address racial equity issues both internally and externally with the community.
Meanwhile, Katie and Aubrey Wright, the parents of Daunte Wright, remain committed to pushing for change. They believe that changing the way traffic stops are conducted is crucial for ensuring people's safety and are determined to continue their advocacy work. A red urn containing their son's ashes serves as a reminder of their loss, and they vow to keep speaking out.
Picture Courtesy: Google/images are subject to copyright