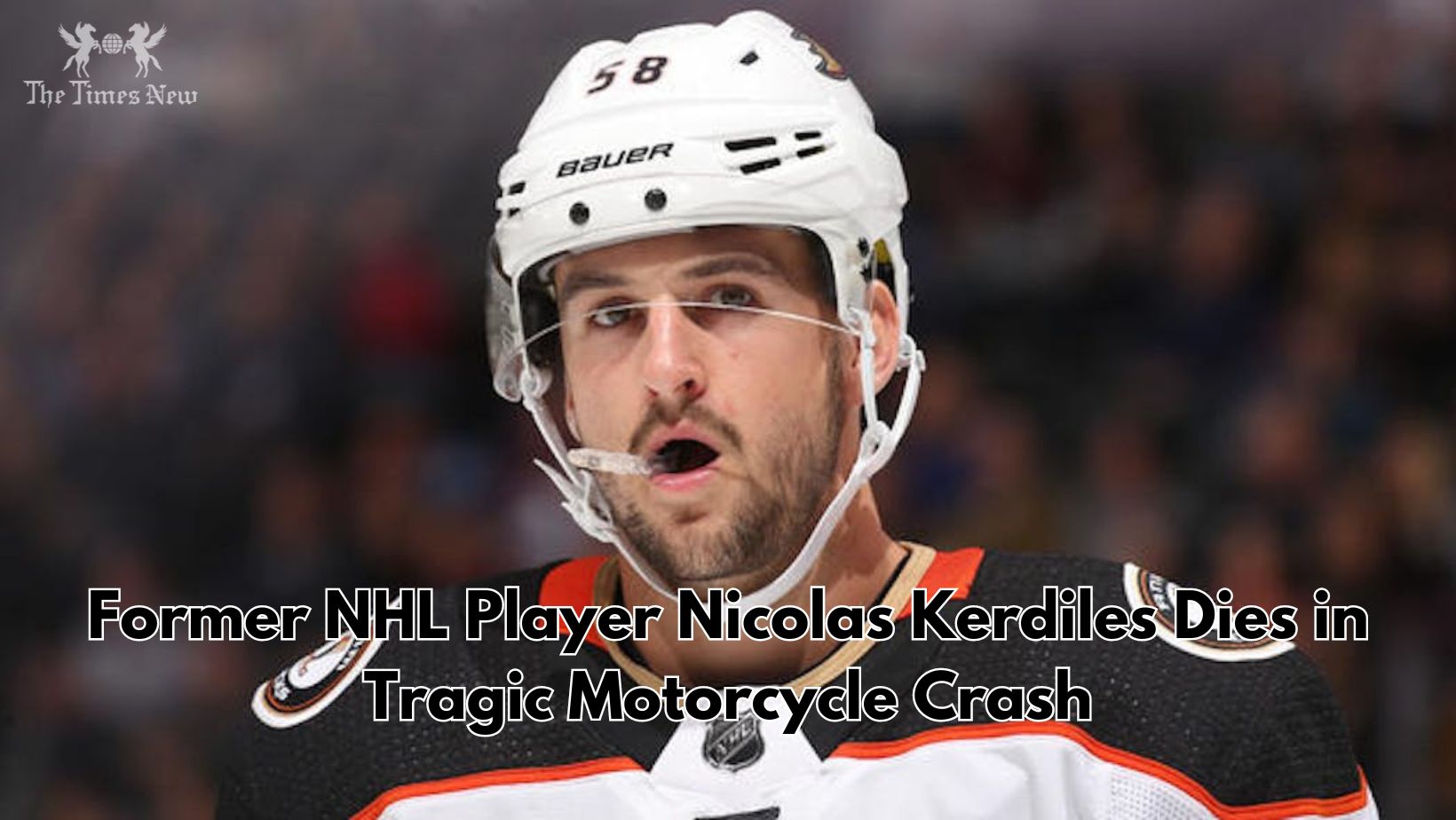 Former NHL hockey player Nicolas Kerdiles tragically lost his life in a motorcycle accident in Nashville on Saturday, as reported by the Metro Nashville Police Department. The 29-year-old once engaged to TV personality Savannah Chrisley, collided with an SUV after reportedly running a stop sign. Despite the immediate stop by the SUV driver and no signs of impairment in either party, Kerdiles succumbed to his injuries at Vanderbilt University Medical Center. The Anaheim Ducks, the team that drafted him in 2012, expressed their condolences, noting his significance as the first Orange County player to join their ranks.
The passing of Nicolas Kerdiles sent shockwaves through the hockey community. USA Hockey, the national governing body for the sport, shared its grief on social media, acknowledging Kerdiles' pivotal role in Team USA's under-18 squad, which clinched two gold medals at the International Ice Hockey Federation's U18 World Championship. Kerdiles, a former University of Wisconsin standout, was remembered fondly by his alma mater's hockey program for his "great spirit as part of our Badger family." Kerdiles' untimely death has left a void in the hearts of his fans and peers alike.
Savannah Chrisley, the TV personality and former fiancée of Nicolas Kerdiles, took to social media to express her profound grief over his passing. Their engagement in 2019 had garnered media attention, and despite their split in 2020, their connection remained strong. Chrisley shared memories of their love and adventures, saying, "I miss you and I love you." In a subsequent post, she struggled to come to terms with the loss, desperately reaching out to Kerdiles through text messages, reflecting the profound impact of his passing on those who knew and loved him.
Pic Courtesy: google/ images are subject to copyright