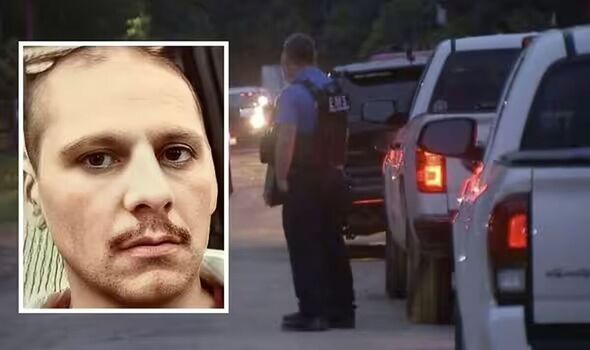 The FBI is searching for Francisco Oropeza, a man accused of killing five of his neighbors in Texas after an argument about his practice-shooting nearby. The victims were all from Honduras and included an eight-year-old child. Oropeza allegedly opened fire on his neighbors after they asked him to stop shooting because they were trying to put a baby to sleep.
The shooting occurred on Friday night in Cleveland, San Jacinto County. The local sheriff's office initially received a call about "harassment," and Oropeza is currently considered armed and dangerous. Law enforcement officers are using various resources, such as dogs, men on horseback, and drones, to track him down.
According to investigators, the victims had asked Oropeza, who was believed to have been drinking, to stop shooting as a baby was trying to sleep. Oropeza refused, saying he could do what he wanted in his own residence. Later, he walked down his driveway, armed with an AR-15 semi-automatic rifle, and began shooting at his neighbors. Ten people were present during the shooting, and five adults were declared dead at the scene, while an eight-year-old child died at a hospital.
The victims were shot at close range, above the neck, and almost execution-style. The shooting happened shortly after another shooting at a teenager's party in western Texas and two weeks after a shooting at a 16th birthday party in Alabama. Honduras' foreign minister has demanded that those responsible for the crime face the full weight of the law.
Firearm incidents are the top cause of death for US children and teenagers, according to the US Centers for Disease Control and Prevention.
Picture Courtesy: Google/images are subject to copyright