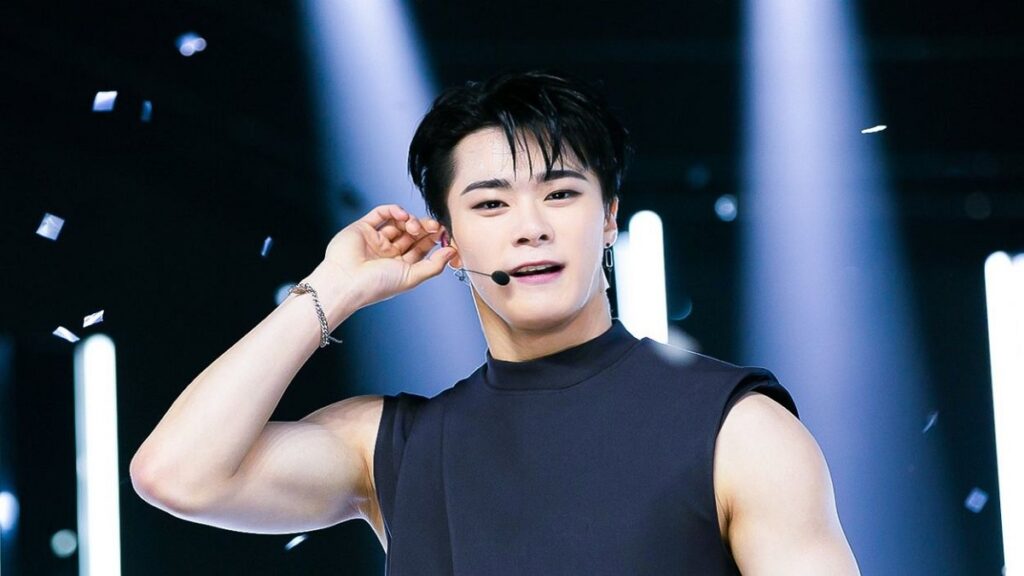 K-pop fans worldwide were shocked and saddened by the sudden death of Moon Bin, a 25-year-old member of the popular boy band Astro. His music label, Fantagio, confirmed his passing and expressed deep sorrow for the loss.
Moon Bin was found dead in his home in Seoul, and police believe he took his own life. The news has highlighted the pressures that celebrities in the Korean entertainment industry face. Fans have flooded social media with condolences and expressions of grief. Moon Bin was known for his love and dedication to his fans.
The hashtag #moonbin became a worldwide trend on Twitter with over 2.6 million tweets from fans expressing their condolences in different languages like English, Spanish, Indonesian, Tagalog, and Thai. Videos shared on social media showed Chilean fans setting up a memorial for Moon Bin with white and purple balloons, Astro's theme colors. One fan expressed their sorrow and wished that Moon Bin had talked about his pain instead of keeping it to himself. MTV Asia also tweeted about the news, offering their condolences and saying that Moon Bin is now a star in the sky watching over his loved ones and fans, known as AROHAs.
K-pop stars typically start training as teenagers, practicing their singing, dancing, and acting skills for years before making their debut. The industry is known for its strict management style, which has been linked to a mental health crisis among K-pop idols. South Korea has the highest rate of youth suicide among OECD countries, with a suicide rate of 26 per 100,000 people in 2021. While the country's overall suicide rate is decreasing, the number of suicides among people in their twenties is rising, according to the Health and Welfare Ministry.
Moon Bin made his debut with Astro in 2016, joining other members of the group such as Jinjin, MJ, Cha Eun-woo, and Yoon San-ha. He also performed as part of a subgroup with Sanha, with whom he had been expected to perform in Busan and Jakarta next month. Moon Bin had started his career as a child actor and appeared in the popular TV drama "Boys Over Flowers" in 2009. He had a sister, Moon Sua, who is also a K-pop celebrity and a member of the girl group Billlie.
Picture Courtesy: Google/images are subject to copyright