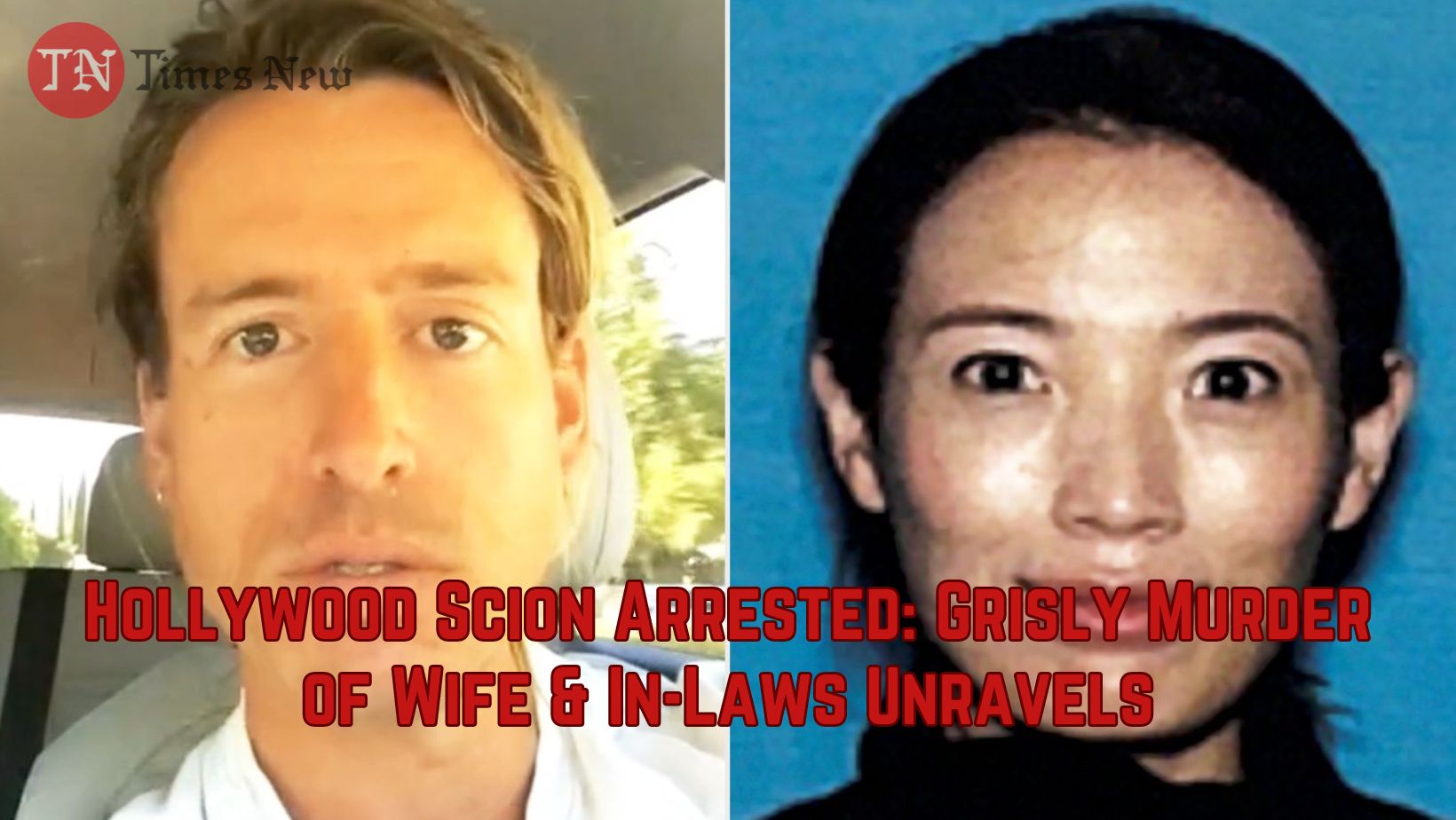 In a shocking turn of events, Samuel Haskell Jr., the 35-year-old son of Emmy-winning Hollywood agent Sam Haskell, has been apprehended by Los Angeles police on suspicion of murder. Last week, a severed torso, believed to belong to Mr. Haskell Jr.'s 37-year-old wife Mei Li Haskell, was discovered in a dumpster in Encino. Surveillance footage led authorities to Mr. Haskell Jr.'s residence, where a subsequent search uncovered incriminating evidence, including blood. While DNA results are pending, investigators are intensifying efforts to confirm the identity of the victim, along with Mei Li's parents, Gaoshan Li (72) and YanXiang Wang (64), who have been missing without a trace.
The arrest of Mr. Haskell Jr. was supported by a damning discovery made by a day laborer, one of four workers reportedly hired by Haskell Jr. to remove heavy black plastic trash bags from his residence. The worker stumbled upon body parts in one of the bags, prompting an immediate call to the police. On the same day, a witness allegedly observed and photographed Haskell Jr. disposing of a large trash bag in a nearby dumpster. The following day, law enforcement located a woman's torso in that very dumpster. While authorities are yet to officially confirm Mei Li Haskell as the victim, the ongoing investigation indicates a grisly connection between the found remains and the missing family members.
Samuel Haskell Jr. is currently held on a $2 million bail as investigators delve into the chilling details of this family tragedy. The couple's three children, fortunately, were found unharmed at school following their father's arrest and are now under the care of the Department of Family Services. Samuel Haskell Sr., a renowned Hollywood agent who has represented icons such as Kathie Lee Gifford, Whoopi Goldberg, Dolly Parton, and George Clooney, has yet to make a public statement regarding the deeply distressing circumstances surrounding his son's arrest. The community awaits further developments in this harrowing case that has sent shockwaves through the heart of the entertainment industry.
Pic Courtesy: google/ images are subject to copyright