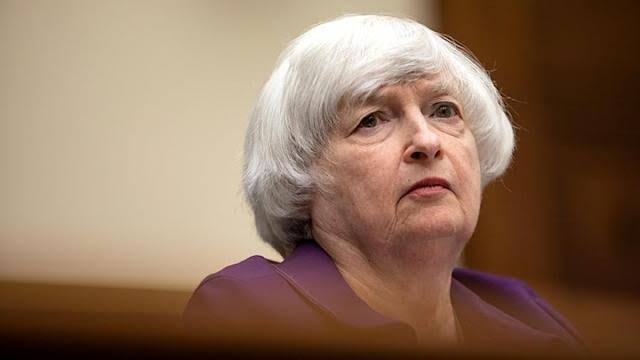 On Tuesday, Treasury Secretary Janet Yellen told CNN that she was mistaken when she declared last year that inflation was only a minor concern and not expected to be an issue.
After clips of Yellen calling the risk of inflation "minimal" and "manageable" and saying she didn't "expect that inflation will be an issue" were replayed by Wolf Blitzer, Yellen made the comments. In the past, federal officials termed inflation temporary, but it has now risen to levels not seen in 40 years, with the Federal Reserve and policymakers battling to bring it down.
"Well, look, I think I was mistaken about the inflation trend back then," Yellen remarked on Tuesday. "As I indicated, there have been unanticipated and substantial economic shocks that have pushed up energy and food costs, as well as supply bottlenecks that have had a negative impact on our economy that I didn't fully comprehend at the time." But we've realised it now.""The Federal Reserve is taking the necessary steps," she continued. "It's up to them to make the decision."
President Biden, for one, is focused on augmenting what the Fed provides with actions that we can take to reduce the costs that Americans pay for critical expenditures in their budgets. One example is prescription medicines. Another example is the cost of health care. She went on to say, "utility bills."
Yellen noted that inflation looks to be levelling off, but cautioned that Russia's intervention in Ukraine might still have a disruptive impact on the US and world economies.
Pic Courtesy: google/ images are subject to copyright