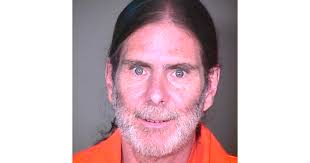 An Arizona inmate was killed Wednesday for the 1984 murder of an 8-year-old child, the state's second execution since officials resumed carrying out the capital penalty in May after a nearly eight-year break.
According to Arizona Attorney General Mark Brnovich, Frank Atwood, 66, died via lethal injection in the state prison in Florence for his murder conviction in the killing of Vicki Lynne Hoskinson.Vicki vanished in September 1984 after leaving her Tucson home to place a birthday card in a neighbouring mailbox. In April 1985, her body was discovered in the desert.
In less than a month, Atwood becomes the second inmate in Arizona to be executed. The execution of Clarence Dixon this month put an end to Arizona's moratorium on executions, which was blamed on the difficulty of procuring lethal injection chemicals and public outcry over a botched execution in 2014.
Pic Courtesy: google/ images are subject to copyright