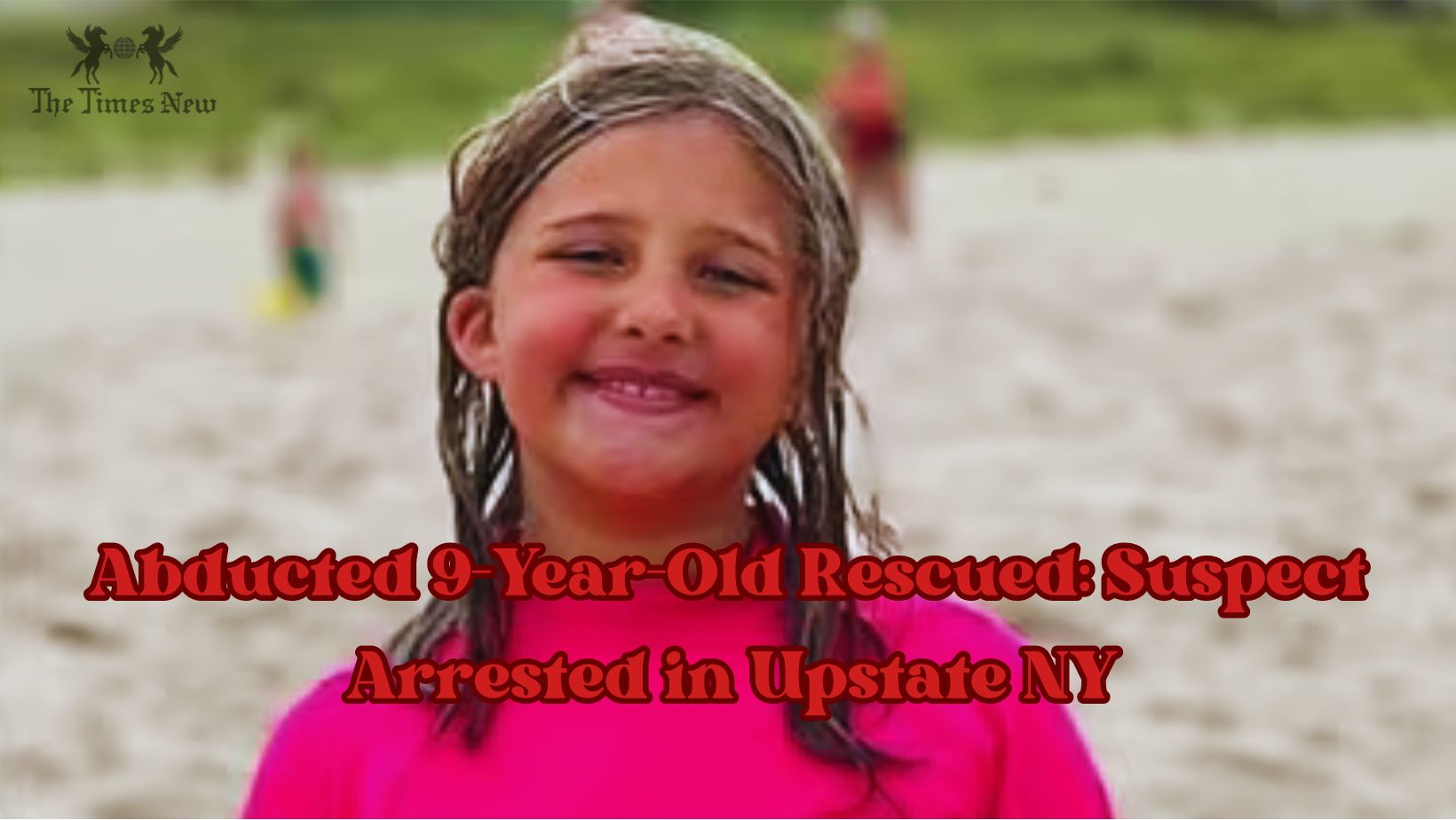 In a heartening turn of events, a 9-year-old girl who went missing on Saturday evening at Moreau Lake State Park, located approximately 35 miles north of Albany in Upstate New York, has been safely recovered. Authorities have charged Craig Nelson Ross Jr., 46, with kidnapping in connection to her disappearance. The girl's family expressed their relief in a statement on Tuesday, thanking law enforcement agencies, the community, and volunteers for their unwavering support. The ordeal came to a close after a ransom note was found in the family's mailbox, leading police to Ross and the rescue of the young girl from a nearby cabinet cupboard.
Upon discovering the girl's abandoned bicycle, the family promptly contacted the state police, who launched an exhaustive search effort. Governor Kathy Hochul revealed that officers kept a vigilant watch over the family's home, and in the early hours of Monday, a significant breakthrough occurred. A ransom note was surreptitiously placed in the family's mailbox around 4 a.m., and law enforcement officials matched the fingerprints on the note to Ross, whose record was on file from a 1991 DWI case. Ross was subsequently linked to a property owned by his mother, where he was apprehended inside a camper at approximately 6:30 p.m.
The young girl was found safe and physically unharmed inside a cabinet cupboard. Despite initial resistance from the suspect during his arrest, she was successfully rescued. Governor Hochul emphasized the child's well-being, stating that she knew she was being rescued and was in safe hands. Following her reunion with her family, the girl was taken to a local hospital for evaluation, in accordance with standard procedure. The successful recovery of the abducted child has brought relief and gratitude to the community, as law enforcement continues to investigate the circumstances surrounding this harrowing incident.
Pic Courtesy: google/ images are subject to copyright