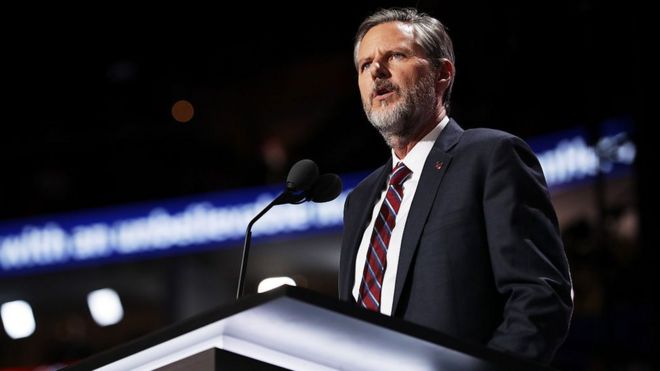 Jerry Falwell, the chief of Liberty University, one of the largest evangelical Christian collages in the world, has stepped down from his position, as an objectionable photo posing with his trousers unzipped – published in his social media handle by him – has invited huge criticism.
He has applied for an indefinite leave of absence from the organisation, indicating clearly that he would not return to the helm of the organisation anytime soon.
Meanwhile, the organisation has not explained why it has approved the request for indefinite leave submitted by Mr. Falwell.
The incident has badly damaged the image of Mr. Falwell – who is a far-rightist supporter and a close friend of Republicans.
Mr. Farwell is the vocal supporter of US President Donald Trump.
It is embarrassing that the chief of the college which demands its students to follow strict discipline has tried to defend his position saying that his picture was just made out of fun.
Photo Courtesy: Google/ images are subject to copyright