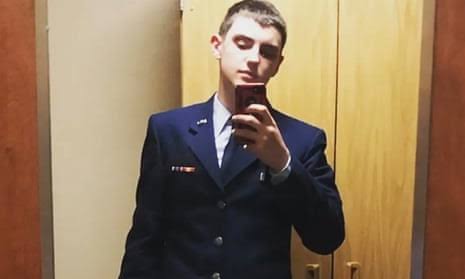 Federal law enforcement officials have reportedly identified the person responsible for leaking secret defense and intelligence documents that have been circulating online for several weeks. According to three anonymous U.S. officials, the suspect's name is Jack Teixeira, and he is a member of the Massachusetts Air National Guard's 102nd Intelligence Wing.
The Washington Post recently published an article about a small online community on Discord where the documents were allegedly first shared by the group's leader over a period of several months. The article also discussed how the documents made their way to larger online communities such as 4chan, Twitter, and Russian Telegram channels before coming to the attention of U.S. officials. The Post reported that the individual who first shared the documents on Discord went by the name "OG" and worked on a military base. The group was reportedly composed of roughly two dozen users, and members claimed that OG was not motivated by political or ideological beliefs and did not intend for the documents to be shared outside the Discord community.
Bellingcat, an investigative journalism website, had previously traced the documents' supposed path from the Discord server, known as Thug Shakers Central, to the larger Discord community where they appeared in early March. The documents were then shared on various social media platforms before being brought to the attention of U.S. officials last week. The leak has raised concerns about the potential compromise of national security and the safety of military personnel. It remains to be seen what action, if any, will be taken against the suspect, Jack Teixeira.
Pic Courtesy: google/ images are subject to copyright