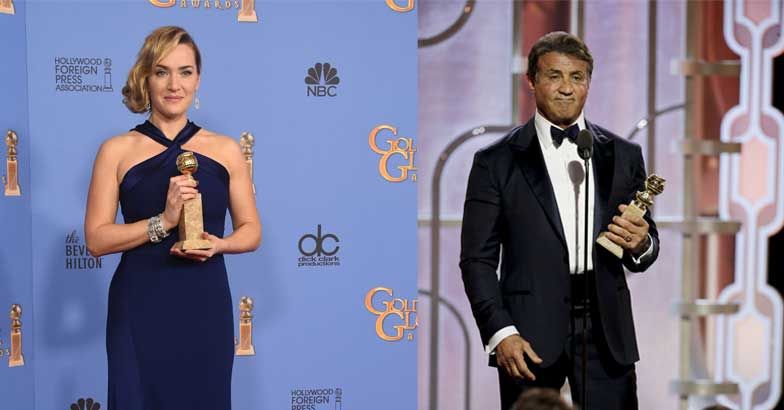 The Oscars failed to please the mass since their four major acting categories, i.e best actor, best actress, best supporting actor and best supporting actress have Caucasian nominees. This happened for second time in a row and this time the reaction is much more aggressive.
Actor Sylvester Stallone, who is nominated in the category of best supporting actor for his performance in Creed, considered boycotting the ceremony in recognition to the Academy failure's to have diversity in the nominees list. Actor reportedly spoke to director Ryan Coogler who urged to him to attend the awards ceremony as the representative of the film. Stallone is nominated in the biggest night of Hollywood after a long gap of 39 years.
Actress Kate Winslet, who is nominated for her performance in Steve Jobs in the best supporting actress category reportedly said that she will attend the academy awards. At the London launch of her film Triple 9 actress spoke "To be honest with you it has been such an extraordinary year for women I'd feel like I was letting my side down if I didn't go.And also I feel very strongly that it may possibly be Leo's year, and he is my closest friend in the world and I just couldn't imagine not being there to support him. And I think those are reasons enough really to show my face"
Several celebrities reacted to the lack of diversity controversy. Acclaimed director Spike Lee and actress Jada Pinkett Smith were the first to react. They have expressed their decision to boycott the ceremony on various platforms.
Smith posted in Facebook
Lee posted in Instagram
Actress Lupita Nyongo reacted in Instagram.
The ceremony will be take place on February 28th and will be hosted by Chris Rock.
Karthika
Photo Courtesy : Google/ images are subject to copyright