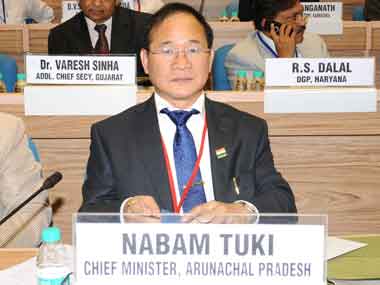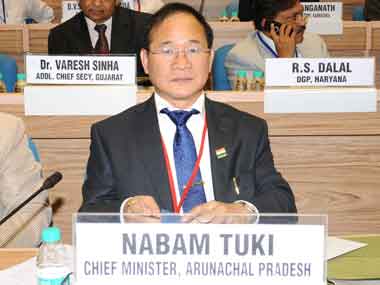 On the wake of growing uncertainty over the stability of the ruling Arunachal Pradesh government, the cabinet committee last day suggested President's rule in the northern mountain state.
The cabinet meeting, convened by Prime Minister, recommended the aggressive solution on last day. Later, President inked the order at the behest of the ruling government.
Recently, a group of Congress MLA openly revolted against the AP Chief Minister Nabam Tuki and it shattered the stability of the ruling government. The opposing faction claims that CM didn't have the right to continue in the position after the Gauhati court order. They allege that the ruling government hadn't convened an assembly meeting for last six month. It is an open violation of the constitutional law, they added.
Meanwhile, the rebels reportedly expressed extreme happiness in the centre's move and extended all possible support. They showed willingness to form a government with the support of BJP. The BJP had not yet strongly accepted or denied the offer. A senior BJP leader, from AP, revels that the MLA's would decide the future of the government.Meanwhile, the senior leaders, like Delhi Chief Minister Arvind Kejirwal and former Jammu and Kashmir Chief Minister Omar Abdulla, denounced the new political move. Congress party conforms that the part is going to approach court to defend the cheap political move.
Vignesh
Photo Courtesy : Google/ images may be subject to copyright