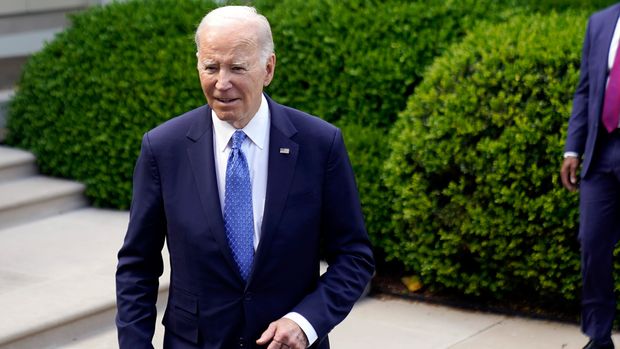 US President Joe Biden has officially announced his candidacy for re-election in 2024 and has launched his campaign with a video emphasizing the importance of protecting American freedoms and rights.
He will once again be running with Vice-President Kamala Harris as his running mate. At 80 years old, Biden is already the oldest president in US history, and his age is likely to be a topic of discussion throughout the campaign. However, he has addressed concerns about his age and stated that he is up to the task. In 2020, Biden ran against Donald Trump, promising to restore the soul of the United States, and he will likely face a potential rematch with the former president in 2024.
Donald Trump has already announced his bid for the presidency, setting the stage for a potential rematch with Joe Biden in the 2024 election. Biden has now officially launched his re-election campaign, with Vice-President Kamala Harris once again as his running mate.
Biden's campaign manager will be Julie Chavez Rodriguez, a senior White House adviser. As of now, there are no major challengers for the Democratic nomination, so a smooth path to candidacy is expected. However, recent polls show that the decision to run is divisive both within the party and nationally. According to an NBC News poll, 70% of Americans, including over half of Democrats, believe that Biden should not run again, with age being the top concern, cited by 48% as a major concern.
Joe Biden's approval ratings remain negative, but his hopes for re-election were boosted by the Democratic Party's better-than-expected performance in the midterm elections last year. He can also point to legislative achievements, such as a $1.2tn infrastructure bill and his handling of the crisis in Ukraine. However, there are currently only two other announced candidates for the Democratic nomination, neither of whom are seen as major contenders.
This lack of strong opposition allowed Biden to set the timing of his announcement without external pressure. His advisers see an advantage in contrasting his governing with potential Republican opponents' partisan campaigning or legal investigations, such as Donald Trump's. The Republican Party responded to Biden's announcement by criticizing his performance over the last four years and pledging to beat him in 2024.
Picture Courtesy: Google/images are subject to copyright