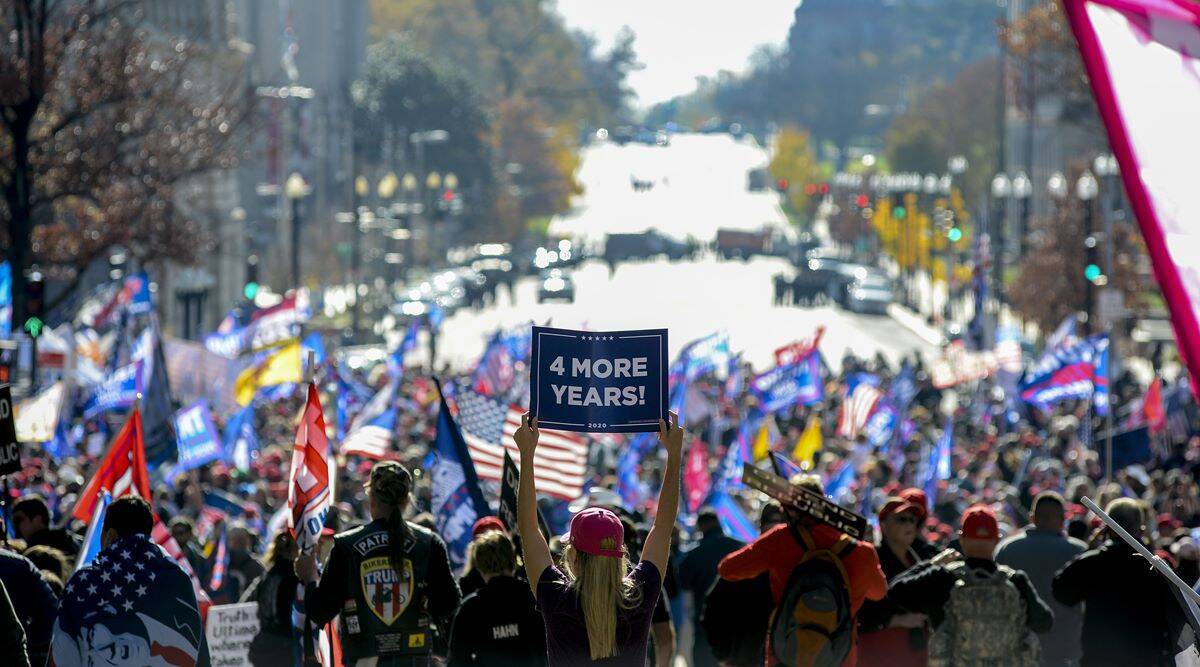 A severe protest has broken out in the US capital of Washington DC in support of US President Donald Trump's claim that the 2020 US Presidential Election was fraudulent.
The protesters have clashed with a group of anti-Trump protesters in several locations across the city.
They have even engaged in a fight with the police force.
As many as 20 protesters have been booked on a variety of charges in connection with the violent protest.
In the election, Joe Biden, the Democrat Presidential candidate, obtained a clear lead over his rival, Donald Trump, though Mr. Trump improved his acceptance among the electorate compared to the 2016 Presidential Election.
Mr. Trump has not yet conceded his defeat, though he has hinted that he would not obstruct the transfer of power.
The Trump campaign team has attempted many methods including judiciary to avoid the transition of power.
The majority of the legal challenges of the team has been dismissed for the want of proper evidence to support the claim of election fraud.
Mr. Biden is scheduled to take the charge of the oval office in January itself. It is yet to be seen how the latest development will influence the proposed transfer of power.  
Photo Courtesy: Google/ images are subject to copyright