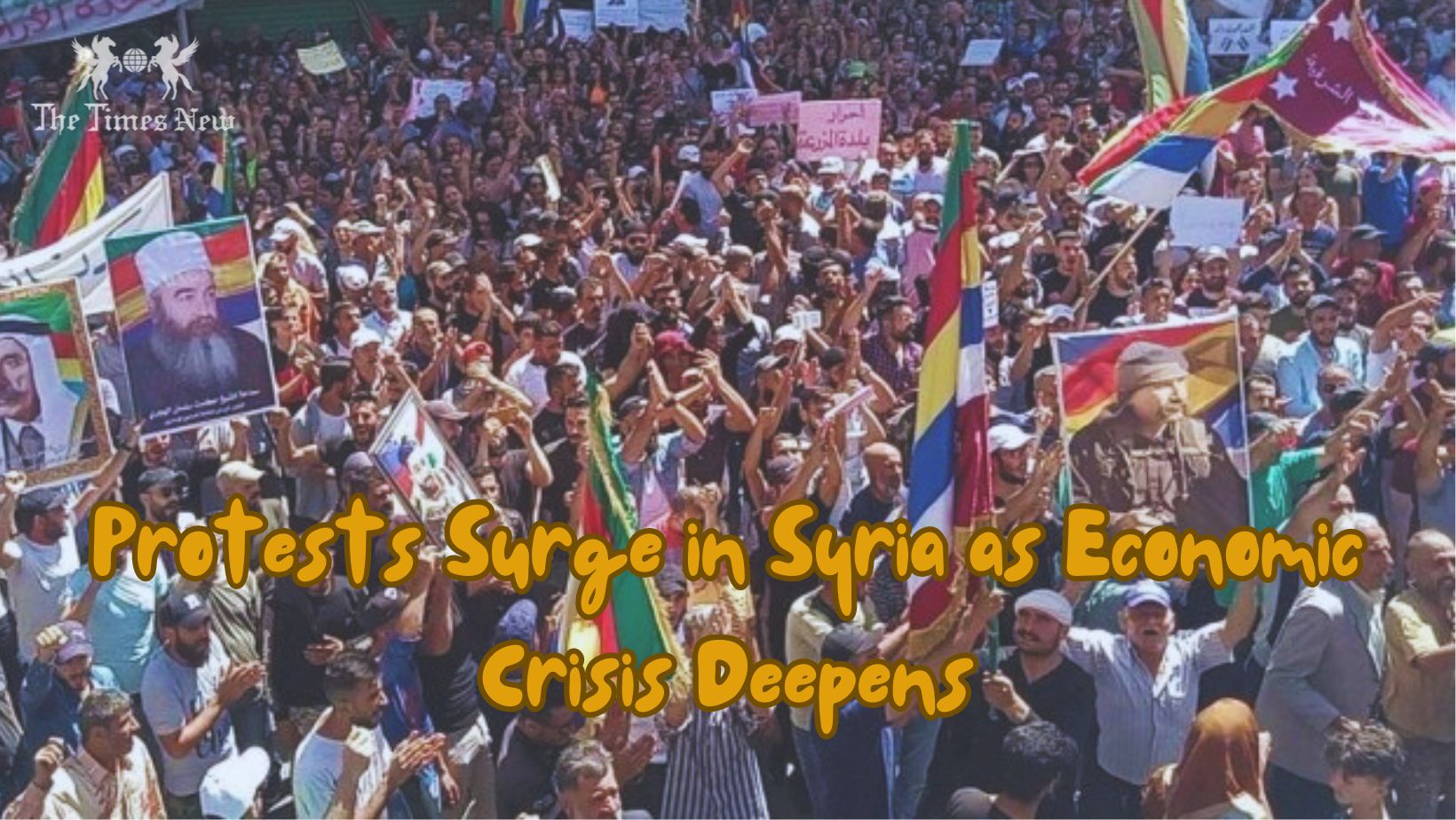 In a growing wave of anti-government demonstrations in Syria, protests have surged for over a month, reminiscent of the 2011 uprisings that triggered a devastating civil war. The latest rallies, primarily concentrated in the southern city of Suwayda, initially emerged due to a deepening economic crisis exacerbated by years of conflict and international sanctions. However, the anger over the deteriorating economy has swiftly transformed into calls for the ousting of the Assad regime.
These protests were sparked by the Syrian government's decision to reduce fuel subsidies and raise gasoline prices by nearly 250% in August. Despite doubling public sector wages and pensions in an attempt to appease public discontent, the move has led to skyrocketing inflation and a further depreciation of the Syrian pound. Millions of Syrians, already struggling after a decade of war, now find themselves in even more dire circumstances.
While the government blames the economic turmoil on international sanctions, the demonstrations have remained largely peaceful. Suwayda, a stronghold of the Druze religious minority, has seen restrained government responses, likely due to Assad's reluctance to employ overwhelming force against this community. The Druze, constituting 3% of Syria's population in 2010, has largely stayed on the sidelines of the civil war, but recent developments suggest a shift towards resistance.
These protests in Suwayda have caught the attention of the international community, with prominent figures like U.S. Congressman French Hill engaging with influential Druze leader Sheikh Hikmat al-Hijiri. Hill's visit to a rebel-held area in northwest Syria and subsequent discussions with Sheikh Hijiri shed light on the Syrians' frustrations and peaceful protests. Hijiri also accused the Syrian government and Iranian militias of trafficking the illegal drug Captagon in the region. This diplomatic outreach signals potential support for the Syrian opposition in the ongoing civil war.
While these protests have rattled the Syrian government, they do not appear to pose an immediate existential threat, as government forces have regained control over most of the country. Despite efforts by some Middle Eastern leaders to normalize relations with the Assad government, the Biden administration remains firm in its stance, maintaining heavy sanctions against Syria. The United States' objective, as reiterated by Hill, is to seek a political solution to end Assad's destruction of the country and create conditions for Syrians to safely return to their homes and communities.
Despite the ongoing protests, Syria's state-controlled media outlets have not acknowledged the demonstrations in Suwayda. Meanwhile, President Bashar al-Assad is set to travel to Beijing for a bilateral meeting with Chinese President Xi Jinping, highlighting Syria's international engagements amid internal turmoil.
Pic Courtesy: google/ images are subject to copyright