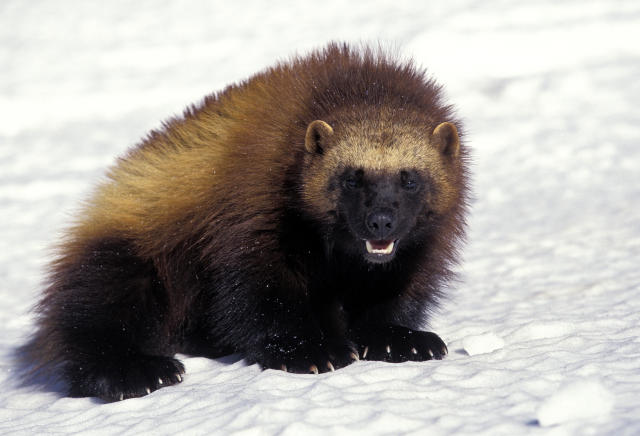 In a remarkable occurrence, a wolverine has been spotted three times in California's Eastern Sierra Nevada mountains during the month of May, according to the state's Department of Fish and Wildlife (CDFW). The same wolverine was sighted by three different individuals, twice in the Inyo National Forest and once in Yosemite National Park, as confirmed by the CDFW. Through careful analysis of photos, videos, and consultation with experts, the department has concluded that the animal's size, body proportion, coloration, and movement patterns indicate that it is indeed a wolverine.
The recent sightings of the wolverine have sparked excitement among officials as these elusive creatures are rarely seen in California. Only two wolverines have been confirmed in the state over the past century, with one sighting in the 1920s and another documented from 2008 to 2018. Given that wolverines can cover vast distances, it is likely that the recent sightings are of the same animal. As the average lifespan of a wolverine is 12 to 13 years, it is improbable that the previously documented individual is the same one observed in May.
Recognizing the significance of this discovery, the CDFW is now working in collaboration with the U.S. Forest and National Park Service to gather a DNA sample from the wolverine. They aim to collect hair, scat, or saliva found at feeding sites in order to confirm the presence of the species and further study its genetics. Wolverines, which resemble small bears and are the largest members of the weasel family, are typically found in Canada and Alaska, with a small population inhabiting the Rocky and Cascade mountains.
The wolverine is considered a protected species in California and is listed as threatened under the California Endangered Species Act. The U.S. Fish and Wildlife Service is currently evaluating the potential inclusion of the North American wolverine on its threatened species list and will make a decision by the end of November 2023. With an estimated population of 300 wolverines in the United States, according to the National Wildlife Federation, public participation is encouraged, and any sightings or observations can be reported to the CDFW through their website.
Pic Courtesy: google/ images are subject to copyright