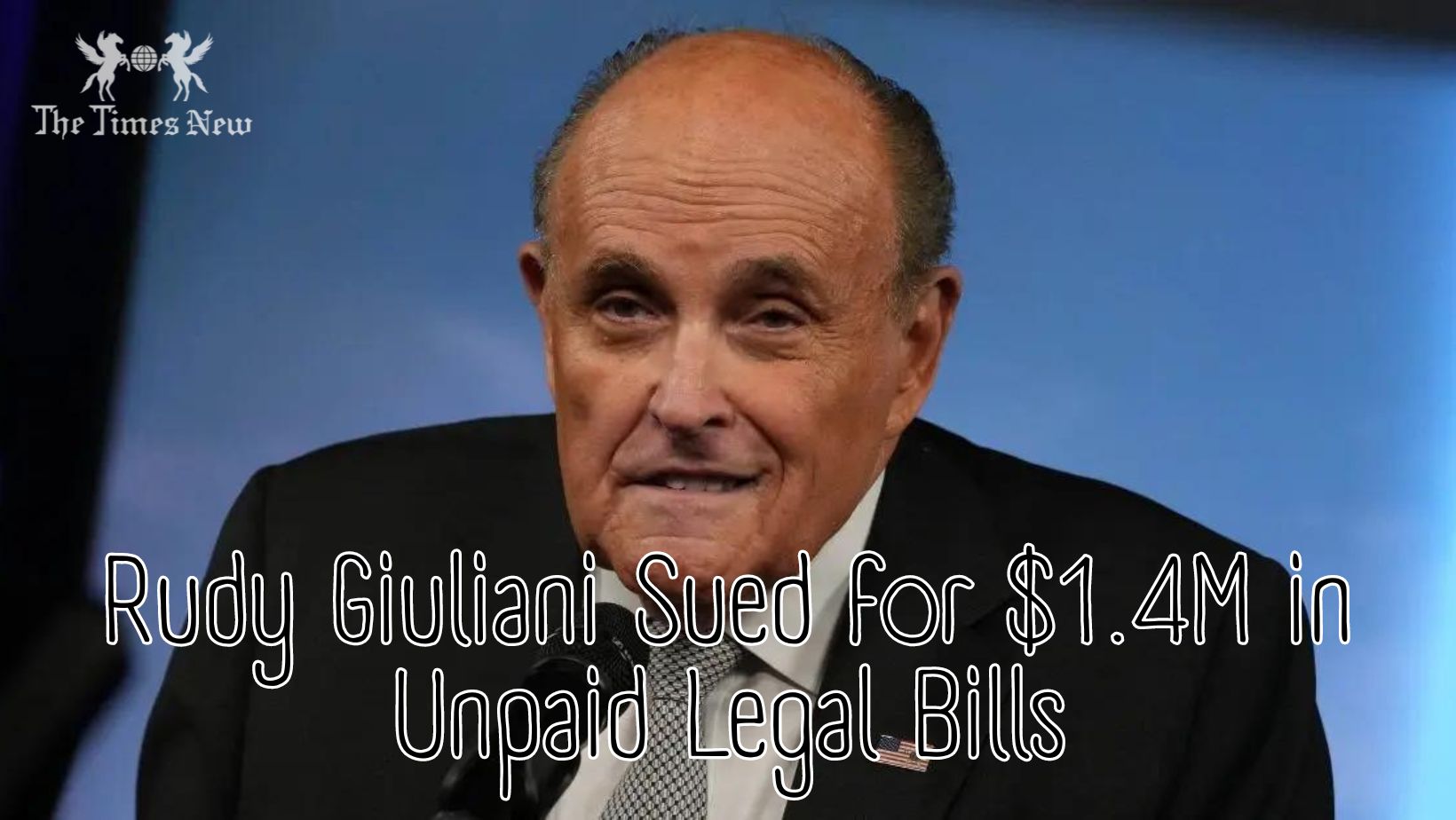 Former New York City mayor Rudy Giuliani is facing a lawsuit filed by his longtime former lawyer, Robert Costello, and his firm, Davidoff Hutcher & Citron LLP. The lawsuit alleges that Giuliani owes them nearly $1.4 million in unpaid legal fees. Costello and the law firm claim to have represented Giuliani in a range of legal matters, including criminal investigations and disciplinary proceedings. Giuliani has responded by criticizing the suit, calling the fees "excessive."
The lawsuit, filed on Monday, outlines that Costello and his firm provided legal representation to Giuliani during various high-profile cases, including investigations by the U.S. Attorney for the Southern District of New York, the Fulton County District Attorney's Office, special counsel Jack Smith, and the U.S. House Jan. 6 committee's inquiry. They also assert involvement in over 10 lawsuits filed against Giuliani in different state and federal courts and disciplinary proceedings concerning his law license in the District of Columbia and New York.
Giuliani, who has been a confidant and supporter of Costello for decades, expressed personal disappointment with the lawsuit. He stated, "I can't express how personally hurt I am by what Bob Costello has done." In response, Costello argued that Giuliani had ample opportunity to dispute the fees over the years but only raised objections when faced with the threat of legal action. Costello accused Giuliani of taking the "low road" due to financial desperation. Giuliani has paid only $214,000 of the $1,574,196.10 bill accrued since signing a retainer agreement in 2019, with his most recent payment being $10,000 on Sept. 14.
This lawsuit comes on the heels of Costello's successful legal action against Steve Bannon for unpaid bills, where Bannon was ordered to pay nearly $500,000 to Costello's firm. It also follows Costello's involvement in the legal proceedings surrounding former President Donald Trump, with Costello seeking to discredit key witness Michael Cohen. Giuliani, along with Trump and other co-defendants, is currently facing charges related to their efforts to overturn Georgia's 2020 presidential election results, to which they have pleaded not guilty. Giuliani's financial struggles have prompted support, including a recent fundraiser hosted by Trump, with Giuliani's New York City apartment now listed for sale at $6.5 million.
Pic Courtesy: google/ images are subject to copyright