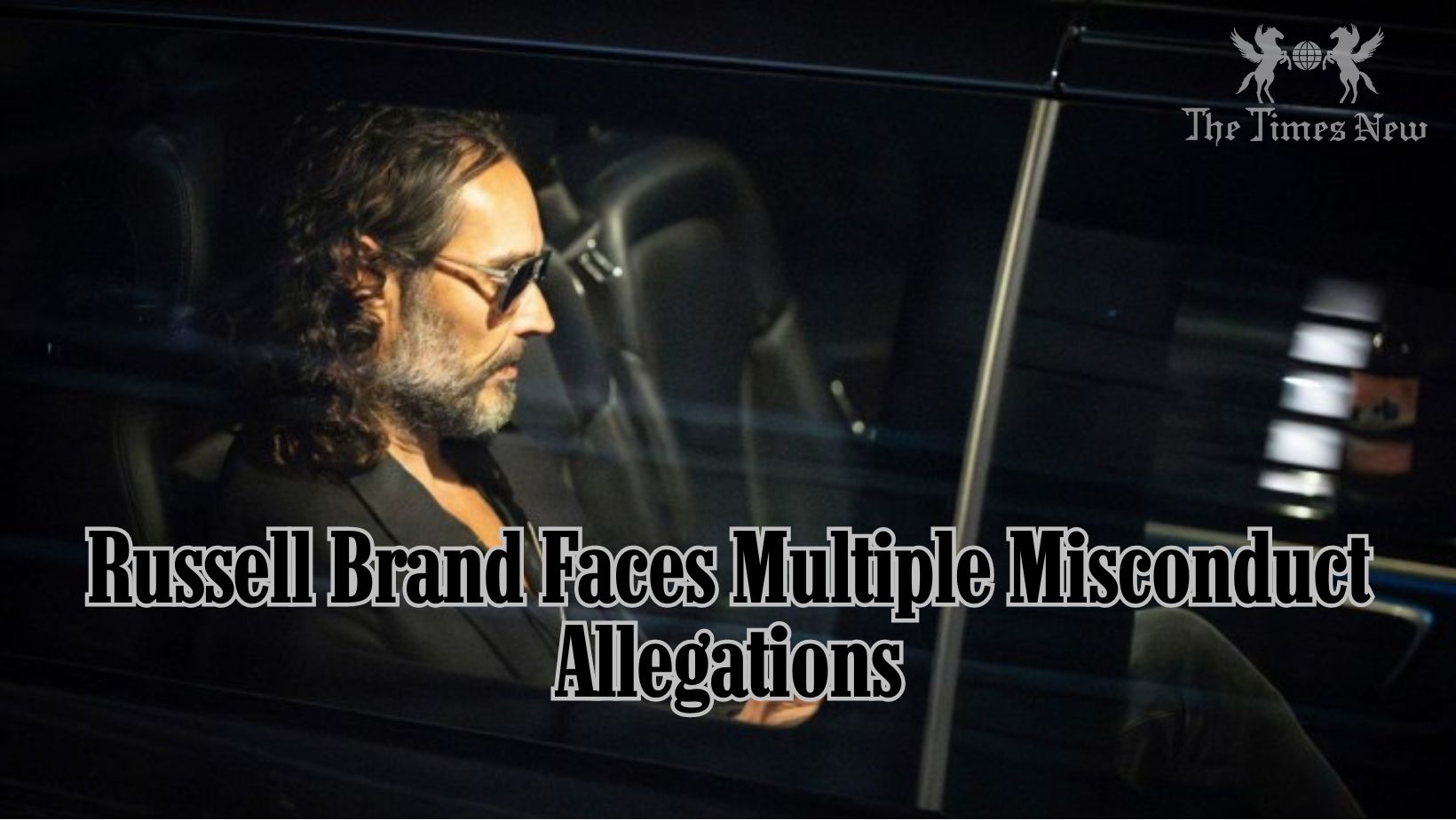 British comedian, actor, and social influencer Russell Brand is under scrutiny as a woman recently accused him of indecent exposure in 2008. The incident reportedly occurred at the BBC's Los Angeles office, where the woman was working at the time. Shockingly, Brand is alleged to have openly laughed about the incident on his radio show shortly afterward. The revelations have prompted questions about the BBC's handling of the situation, as it's been revealed that the part of the show in question was pre-recorded and still allowed to be broadcast. Despite no formal complaint being made at the time, BBC management was informed in 2019 but took no formal action.
This accusation comes amidst a wave of allegations against Russell Brand, including a joint investigation by The Times, Sunday Times, and Britain's Channel 4, where four women have come forward with claims of rape, sexual assault, and emotional abuse allegedly committed by Brand between 2006 and 2013. Brand vehemently denies these allegations, asserting that his relationships have always been consensual, even during a period of promiscuity. The Metropolitan Police is also involved, having received a report of a sexual assault alleged to have taken place in 2003. Amidst growing criticism of how sexual assault cases are handled in the UK's criminal justice system, Brand's former employers, the BBC and Channel 4, along with a production company, have initiated their own investigations.
The accusations have had repercussions beyond Brand's personal life, with his publisher Bluebird announcing a halt to all future publishing with the comedian. YouTube has also taken action, blocking Brand's ability to monetize his content on the platform. This marks a significant downturn in the career of a comedian who once achieved international fame as the former husband of pop star Katy Perry. Over the years, Brand transitioned from a stand-up comedian known for his edgy routines to a reality show host and movie star, featuring in films like "Forgetting Sarah Marshall" and "Get Him to the Greek." In recent times, he has gained attention for espousing conspiracy theories on his YouTube channel, particularly regarding the COVID-19 pandemic.
Pic Courtesy: google/ images are subject to copyright