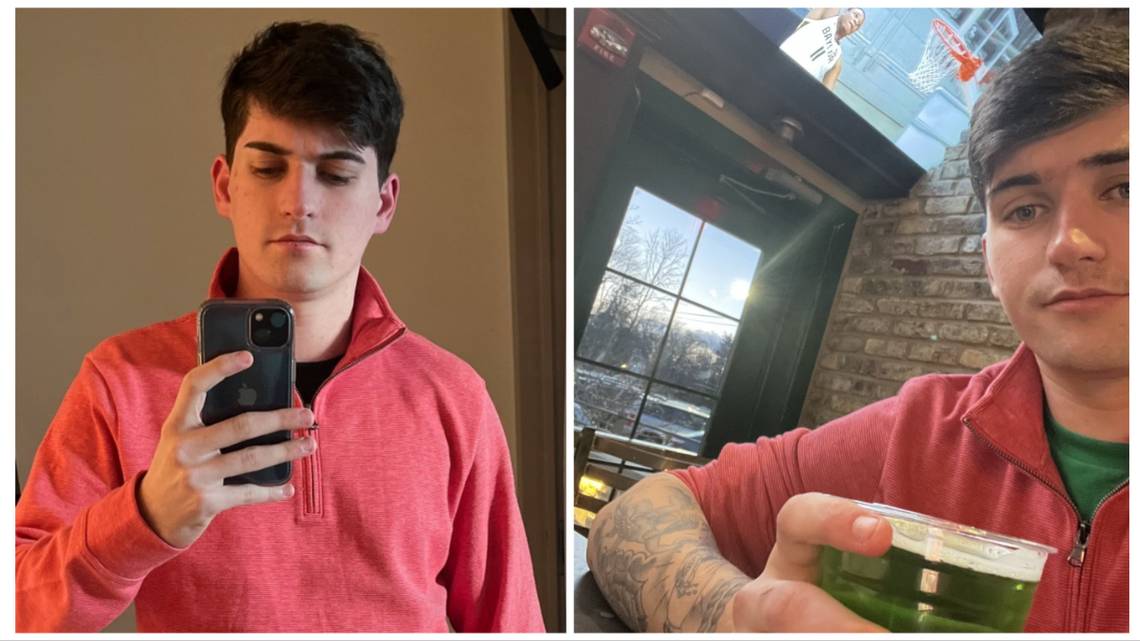 Authorities in Illinois are searching for Seamus Gray, a 21-year-old member of the U.S. Navy, who was last captured on surveillance video leaving a bar near Lake Michigan in the early hours of Saturday. According to Waukegan police, Gray failed to report back at his assigned time at Naval Station Great Lakes. The search has been ongoing since then, with his family and police continuing the search on Thursday.
Search efforts have focused on the Lake Michigan shoreline and beaches, with authorities exhausting their resources on Thursday after numerous passes on land and air. The search is resuming on Friday, with crews concentrating on the water and southward towards the naval base. Detectives found footage of Gray leaving the bar alone through a back alley in a pink outfit, and he was last seen at the intersection of Sheridan Road and Washington Street around 1:40 a.m. on Saturday.
As of now, Gray has not been seen or spoken to since leaving the bar. Authorities are appealing for any information that could help with the search, and they are urging the public to come forward with any relevant information. The search for Seamus Gray is ongoing, and authorities are working tirelessly to locate him.
Pic Courtesy: google/ images are subject to copyright