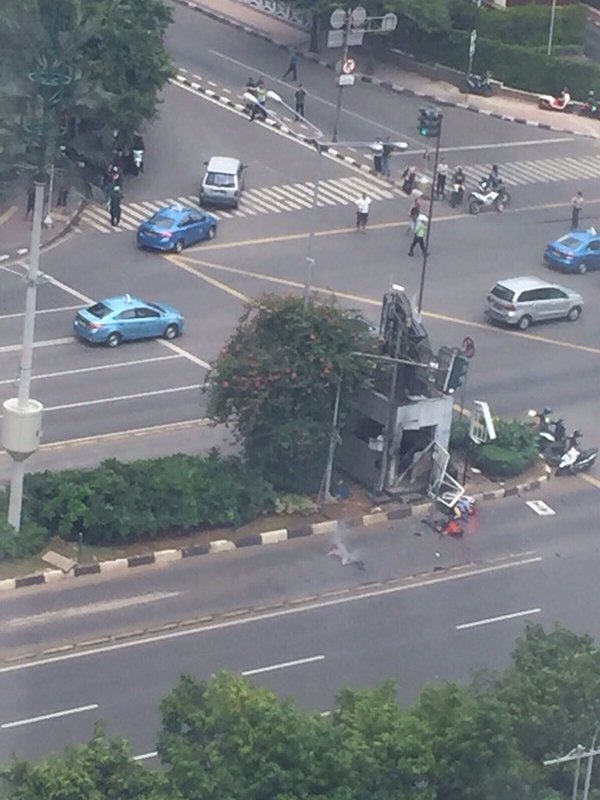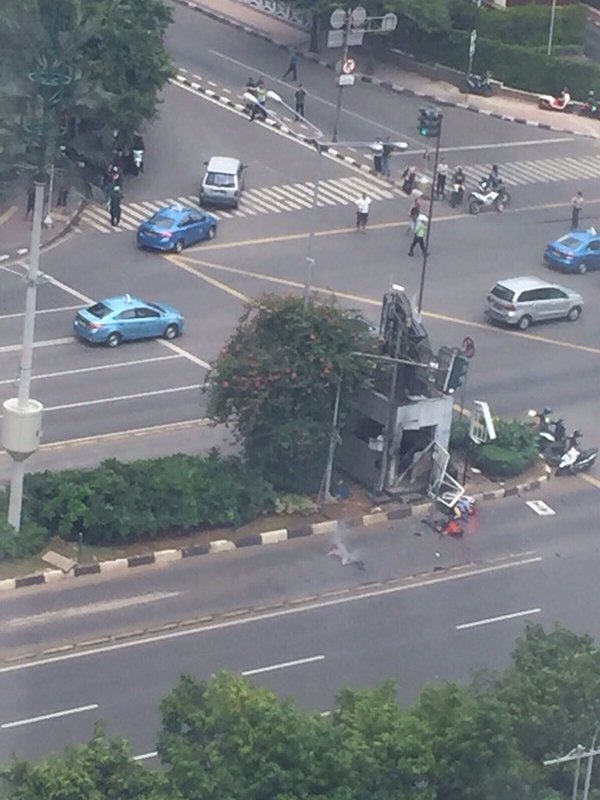 Series of six blasts hit Indonesia's capital Jakarta, apparently caused by suicide bombers. A bomb went off in a starbucks cafe and a witness saw three dead people on the road. "<em>The Starbucks cafe windows are blown out. I see three dead people on the road. There has been a lull in the shooting but someone is on the roof of the building and police are aiming their guns at him</em>," said Reuters photographer.
Fierce gunfight took place after the blast. One blast took place outside a police station near Sarinah mall according to the police<a href="https://twitter.com/ReesEdward"> twitter</a> account. More details are currently unknown.
Indonesia had been a victim of suicide bombings and other attacks by Islamic militants in the past.
Karthika
Photo Courtesy : Google/ images are subject to copyright